How to Service Your Car from Home with Apple Chevy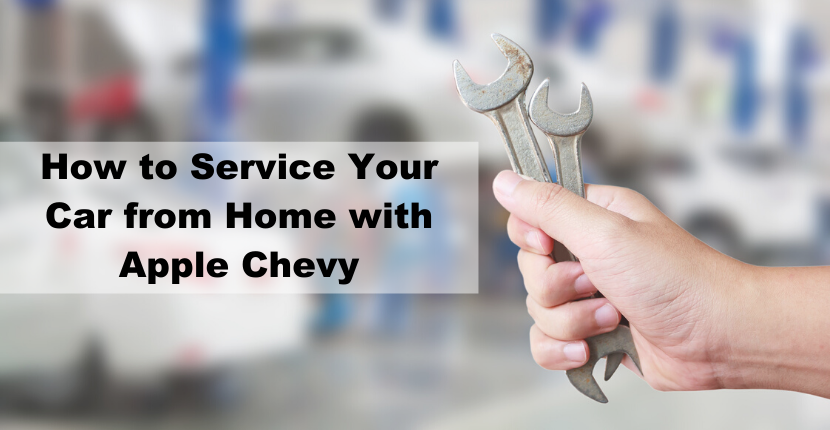 When it comes to maintaining and servicing your vehicle from home, Apple Chevy at Tinley Park provides all of the tools and guidance you need. Get more out of your vehicle with our routine maintenance from our certified service experts. Find a Chevy service near me and we'll assist you with routine oil and filter changes, brake and tire inspections, brake pad replacements, and any other routine maintenance to maximize your fuel economy and optimize the overall performance of your vehicle.
If you're experiencing a bumpy or shaky ride, have poor steering response or stiffness while steering your vehicle it may be time to change your shocks and struts. Shocks and struts help support your vehicle's weight and keep your wheels in contact with the road for a smooth ride. If you're wondering when to replace them, you can simply call our Tinley service experts to book an appointment at 708-336-3163.
Difference between Shocks and Struts
Both shocks and struts perform a similar function, however, they cannot be replaced with one another. Shock absorbers are crucial components to a vehicle's suspension system and control the impact and rebound movements, essentially absorbing the energy of the road. Without shocks, the wheels on your vehicle will bounce off the surface of the road and vibrate uncontrollably. Struts are an important part of the suspension and support the weight of the vehicle and can adapt to road irregularities. It's important to know the difference between shocks and struts.
Consider replacing shocks and struts if you see visual warning signs such as noticeable fluid leaks or you're experiencing a really bumpy or shaky ride when driving. If your vehicle has over 50k in miles, you may also need shocks and struts replacement. Visit our website to shop GM parts and find your Tinley shocks and struts.
We don't just stop at maintenance, we also help with auto body repair.  If your vehicle's color is wearing down, we can help with paint and refinishing and paintless dent removal. Whether you're experiencing braking noises, battery trouble, running low on oil, flat tires, or anything else, our certified auto experts at Apple Chevy Tinley Park will help you get your vehicle running smoothly. If you're in dire need, we'll even pick up and drop off your car, to make maintaining your vehicle as convenient as possible.
Drop by our Tinley Park Chevrolet service center or schedule an appointment today! You'll find us at 8585 W 159th Street in Tinley Park. Or call us at (708) 336-3167.