5 Reasons to Buy the Chevy Colorado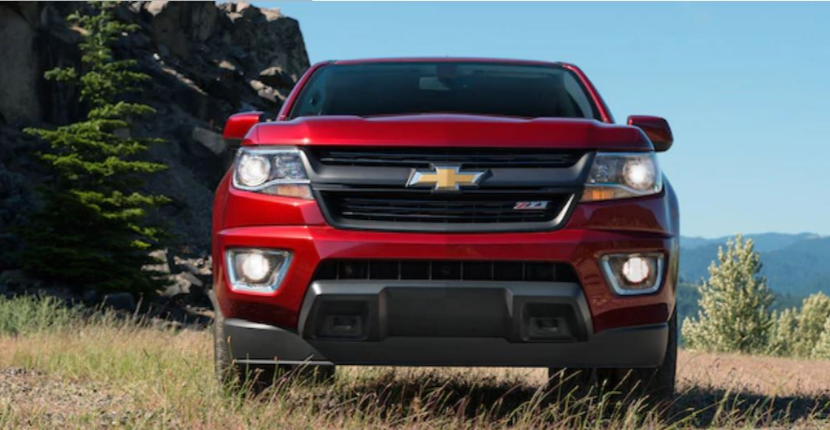 To buy, or not to buy? That is the question when it comes to the Chevy Colorado. Although most truck buyers in the midsize segment agree that the Colorado is an affordable and reliable vehicle, we listed our favorite reasons why this midsize truck is flying off dealer's lots!
Midsize proportions? Check!
One size doesn't fit all, and that has never been more true for Chevrolet. After discontinuing the original Colorado, the automaker realized that truck buyers would rather buy midsize trucks from their competitors than switch to Chevy's full size Silverado. Now that Chevy's midsize Colorado is back, truck buyers can have their cake and eat it too.
Inclusive trim options
The Chevy Colorado is available in many trim options, but one takes the cake. Although truck buyers choose between the base model, WT, LT and Z71 trims, the ZR2 is especially tempting. The Chevy Colorado ZR2 includes an extensive Trailering Package, the most up-to-date interior technology and all of the necessary safety features to keep you and your loved ones protected.
Power that preforms
Although the Chevy Colorado offers three engines, each adds to its powerful performance. The Colorado comes standard with a 2.5L 4-cylinder that produces 200 horsepower and 191 lb-ft. of torque. The second option truck buyers choose between is the 3.6L V6 engine that produces 275 lb-ft. of torque and 308 horsepower. Last but not least, the third option is that Duramax 2.8L Turbo-Diesel engine that produces 181 horsepower and 369 lb-ft. of torque.
Not your average editions
Unlike some other midsize trucks, the Chevy Colorado is extremely customizable. Not only do truck buyers have five trims and three engines to choose between, but they also have numerous special editions to opt for, too! For instance, the Colorado Dusk and Midnight special editions add a layer of privacy and darkness.
Diesel availability for a midsize
In the market for a midsize diesel truck? You are in luck! The Chevy Colorado's 2.8L Duramax engine produces 181 horsepower and 369 lb-ft. of torque. But did you know this engine has a maximum towing capacity of 7,000 pounds and a fuel economy rating of 20 mpg city and 28 mpg highway?
Click here for more information about Chevy models for sale, or visit your Tinley Park Chevy dealer to view the hottest 2019 Chevy models today. After all, your Chevy dealer knows best!