Chevy Certified Service at Apple Chevy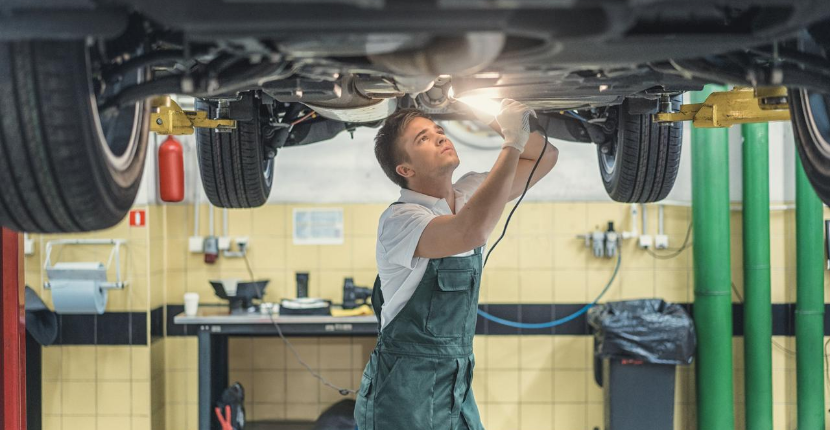 When it comes to vehicle maintenance and repairs, it can be tough to know who to trust. You want to get your vehicle serviced with someone that knows what they are going, but you also don't want to be charged excessively for that service.
What should you do? You can check out Chevy Certified Service at Apple Chevrolet. We offer you service you can count on with knowledgeable staff, fair pricing, and a focus on the customer. Learn more about all of this below.
What is Certified Service?
When people talk about "Certified Service" or "Chevy Certified Service," they are referring to automotive experts that have been through extensive training. Certified Service experts complete many hours of training every year to be well-versed on auto repair, including the latest tricks and technics.
With Certified Service, you can rest assured that you are getting high quality service from people that are truly experts in their field. At Apple Chevy, we can provide that Certified Service to you. Why else should you choose Apple Chevy for your vehicle maintenance? Check out some more about that below.
Why Choose Apple Chevy for Vehicle Service?
Apple Chevy is a great place to get your vehicle serviced. Check out why right here:
Certified Service – Above, we discussed what Certified Service was and how it could be a great option for getting your vehicle repaired correctly. Chevy Certified Service is just one reason to choose Apple Chevy.
Focus on Customer – Another reason to choose Apple Chevy for your service is our focus on you, the customer. We want our customers to be happy, so we provide excellent service as quickly as possible, and we have affordable pricing with our service, as well. This is because we want our customers to be happy. We also offer you convenience when it comes to scheduling your service appointment because we give you the option to schedule online from the comfort of your own home.
Expert Staff – We also have a great staff that is knowledgeable and friendly. Our great staff will get the job done right, and we will we happy to answer any questions you have about the process.
Simply put, Apple Chevy is a great place to service your vehicle. We are ready to help you get your vehicle up and running as it should in no time. You can book an appointment online or call us to learn more. We look forward to hearing from you and helping you.