Cilajet Anti-Microbial is Now at Apple Chevrolet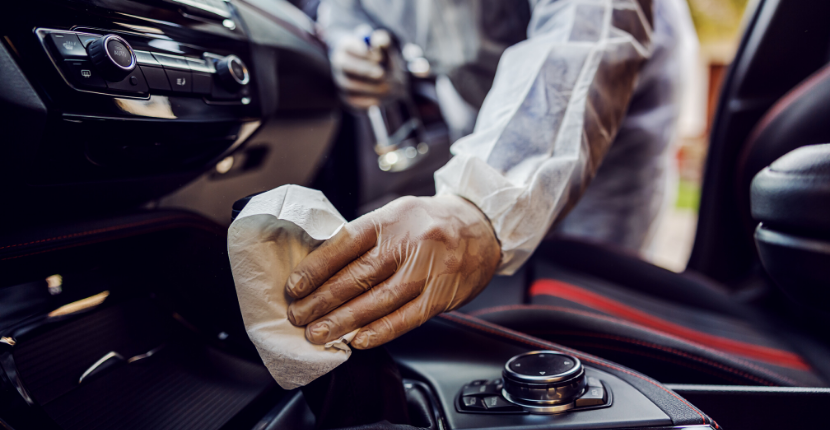 During times like these, we are reminded just how important it is to keep both ourselves and our things clean and sanitized. Unfortunately, there are areas around our homes that end up neglected because we do not think to clean them or often, we do not know how to. One area that is always hard to keep clean, let alone sanitized, is the interior of our vehicles. Luckily, Cilajet Anti-Microbial Antibacterial Spray can get the job done.
What is Cilajet's Anti-Microbial Spray?
Cilajet's anti-microbial spray is a best-in-class solution that coats in the interior of your vehicle, killing many of the most common germs, bacteria, and viruses that may be making your family sick.
What does Cilajet's Anti-Microbial Solution Protect against?
Cilajet's anti-microbial solution eliminates up to up to 99.9% of germs, bacteria, viruses, and more. The following is a list of some of those viruses and bacteria:
Acinetobacter baumannii
Aspergillus Niger
Enterobacter aerogenes
Escherichia Coli ("E. coli")
Hepatitis B
Hepatitis C
Human Immunodeficiency Virus ("HIV")
Klebsiella pneumoniae
Legionella Pneumophila ("Legionnaires' Disease")
Listeria monocytogenes
Methicillin-resistant Staphylococcus aureus ("MRSA")
Murine Norovirus
Norovirus
Pseudomonas Aeruginosa
Respiratory Syncytial virus ("HRSV")
Rotavirus, Strain WA
Salmonella choleraesuis ("Salmonella")
Staphylococcus aureus
Swine Influenza ("Swine Flu")
Is it Safe?
Cilajet is considered safe for children and pets; it is hypoallergenic and environmentally safe. It contains no VOC's (volatile organic compounds). The main ingredient in Cilajet's anti-microbial solution is a medical-grade and is often used as an antiseptic wash.
It has never been more important to take extra steps to keep you and your family healthy. Give yourself the peace of mind of having a clean interior vehicle, free of many of the most common germs, bacteria, viruses, and more. Here at Apple Chevrolet, we are excited to be able to offer Cilajet's anti-microbial antibacterial spray. Learn more about Cilajet at Apple Chevrolet or about other ways we can help you and your family stay healthy and safe in your vehicle.