Chevrolet Adds "Find My Car" To Its App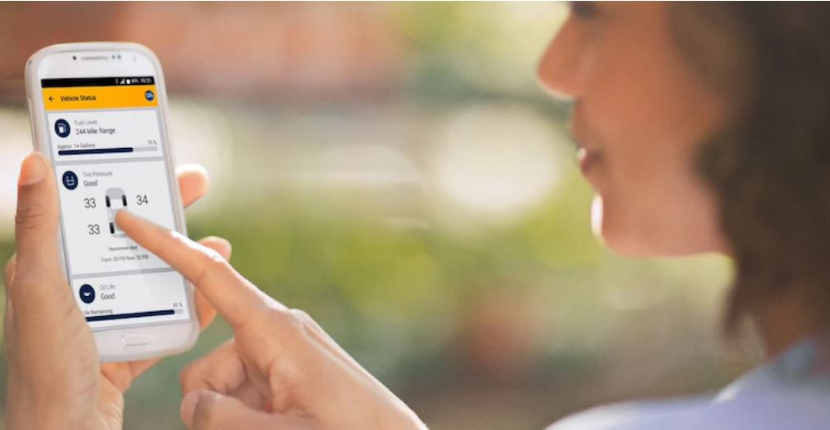 Chevy is known for producing popular and affordable vehicles, but the automaker should be known for making its customers lives easier and safer, too. Recently, Chevrolet added a "vehicle locate" function to its already useful mobile app, myChevrolet. Chevy vehicles as old as 2012 can reap all of the benefits this new function has to offer.
Like every other location app available, Chevy's brand new "vehicle locate" function pin points your vehicle's precise location. The difference between Chevrolet's app and other locator apps is that drivers can now allow up to 10 predetermined contacts to view their vehicle's location at any given time.
Thanks to this new feature, drivers no longer have to worry if their new teen driver arrived to their destination safely. If that doesn't give parents peace of mind, they can also set up a customizable zone, with a maximum radius of 20 miles, which alerts your phone via notification when your teen driver departs from that zone. Although this new function does not have constant tracking, it is extremely useful for keeping tabs on new drivers and loved ones alike.
This new function is easy to use, too! First, you will want to update the myChevrolet app on your phone. After the update is complete, you'll see Chevrolet's new "vehicle locate" feature on the main screen among their original features. Now you're ready to customize this feature according to your preferences. A helpful tip is to set up your notification preferences within the app to stay alert about your vehicles location, as well your loved ones' location. Instead of relying on GM's Family Link function, which is their original web-based, in-vehicle safety system, this app allows you to access the same information from the palm of your hand.
Click here for more information about Chevrolet's new "vehicle locate" function, or visit your Tinley Park Chevy dealer to get to low-down about all of the features included on the myChevrolet app. While you're there, don't forget to ask about the Chevy models for sale, as well as the brand new 2019 Chevy models your local Chevy dealer has to offer!