Vehicles That Can Last You 200,000 Miles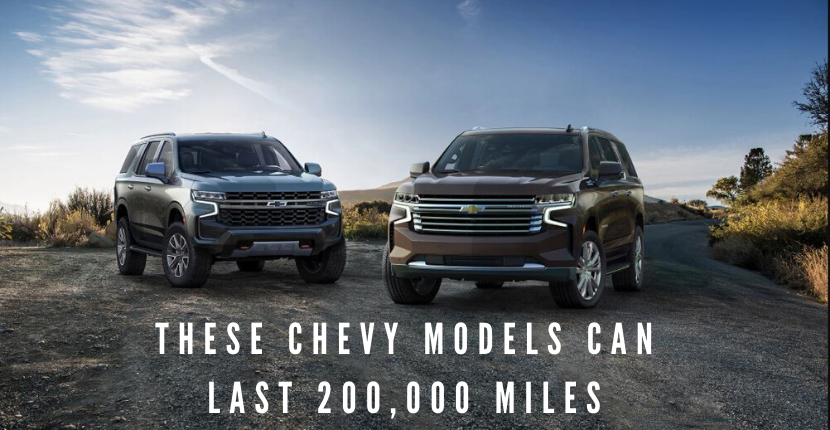 Are you looking for a vehicle that will last you a long time? Vehicles that are reliable and last a long time can be a great investment. There are certain vehicles that will hold up over time and give you the miles you need, and you won't necessarily have to do a lot to fix these vehicles up. Many cars do not last more than 150,000 miles, but if your vehicle can last longer than that, it could save you money on car purchases over your lifetime.
According to Consumer Reports, "Almost any car can make it to 200,000 miles and beyond if you spend enough money on it. But that's not necessarily a good idea. It's better to buy a safe and reliable model, and properly maintain it. Make sure you follow the maintenance schedule in your owner's manual, and take care of minor problems as they arise."
Which vehicles can last you 200,000 miles? Check out some of the potential vehicles below.
Chevy Suburban – The Chevy Suburban is a large family SUV that has seating for up to nine people. This vehicle also has up to 121.7 cubic feet of cargo space You also get the ability to tow up to 8,300 pounds. In addition to all of that, you can get longevity with the Suburban; this vehicle can last you 200,000 miles and beyond.
Chevy Tahoe – The Chevy Tahoe is another SUV that can give you up to 200,000 miles if you treat it right. This vehicle is slightly smaller than the Suburban, but it is another SUV with plenty of room for family and cargo.
Chevy Silverado – The Chevy Silverado is not only a truck that can provide you with incredible towing and hauling capacity, it can also last you for many many miles. Both the 1500 and the heavy-duty Silverados can last for you.
Chevrolet offers you some impressive and reliable vehicles. Vehicles like the Chevrolet Silverado can last you 200,000 miles and beyond. However, there are other Chevy vehicles that can last a long time as well, you just have to be sure to take care of them! If you want a vehicle that is reliable and long-lasting, you can reach out to us at Apple Chevrolet Tinley Park today.
Apple Chevy is a Chevy dealership near me. We have a great selection of new and used Chevy models for sale, including the Chevy Silverado, Chevy Tahoe, and more. You can check out our inventory online, and reach out to us to learn more.