All You Need to Know About Chevy Teen Driver Technology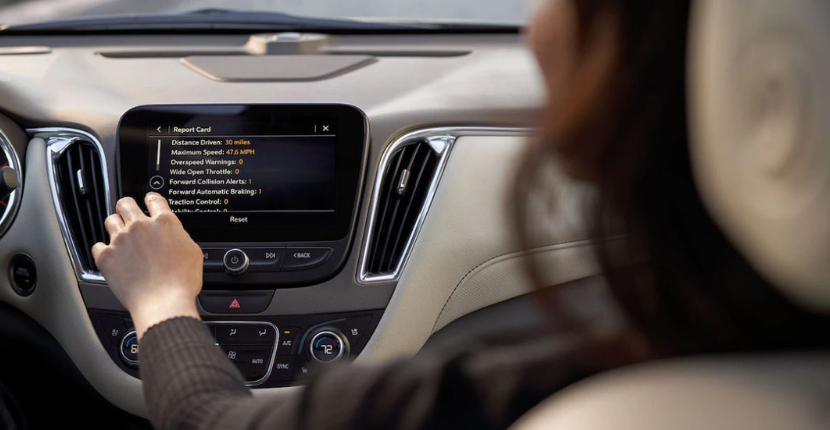 Do you want a way to help make sure your teenager is driving more safely? The Chevy Teen Driver technology can help you do that. Learn more about this safety technology specific to Chevy vehicles below.
What is Chevy Teen Driver?
Chevy Teen Driver is a safety feature system that helps you and your teen monitor their driving behavior and habits so that they can improve their driving. Young drivers do not have much experience, and it is important for them to get feedback so that they can improve. The Teen Driver system can help provide them and you with feedback, and it can also help you keep your teen safer.
Features Included
What types of features does the Chevy Teen Driver technology have? There are a few different features in this system that are designed to help your teen be safer. One of these features is the Buckle to Drive feature that uses alerts to remind your teen to buckle up. Other features include the Speed Warning, Speed Limiter, Volume Limit, and Seat Belt Audio Mute. The Speed Limit and Volume Limit will set a limit on the speed your teen can drive and the volume they can have on the stereo. The Seat Belt Audio Mute will mute the audio until the driver and front passenger has buckled up.
How To Activate Teen Driver on Your Chevy
If you want to activate the Teen Driver technology on your Chevy vehicle, you can do it through the Chevy MyLink infotainment system. Click on the Settings on your infotainment display and select the Teen Driver option. Then, hit the Continue button and it will have you create a four-digit PIN number. After you set up the PIN number, you will have to get a key fob for registration. Place the key fob in the first cupholder and hit the Key Registration button. Then, hit the Register button. This will register the one key fob as specific to your teen so that the Teen Driver features will be in place during use.
Chevy is always coming up with technology features to make your life better. We have comfort and convenience features as well as some great safety features like Chevy Teen Driver. This Teen Driver system can help your young driver be safer on the road.
If you want to upgrade to a new Chevy for you or your new driver, you can come down to Apple Chevy—your Tinley Park Chevy dealer. We can help you get the Chevrolet safety features and Chevrolet technology features that you are looking for like the Chevy Teen Driver system. Let us help you upgrade today.