How to Tell if You Need New Tires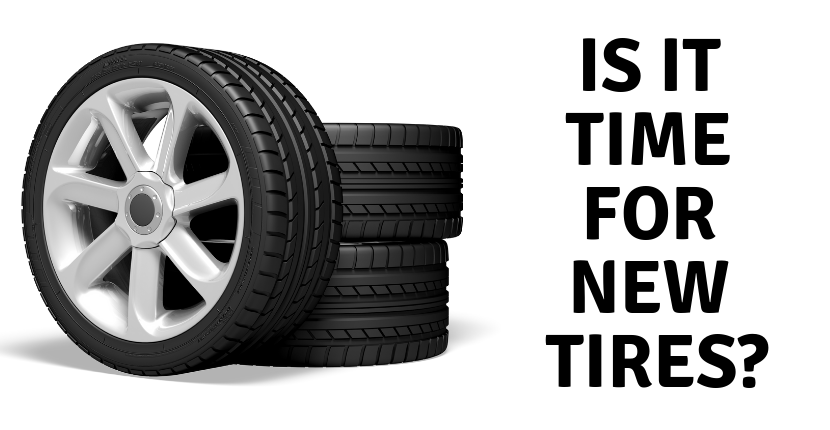 We all know the feeling, you see that low tire pressure light on and begin to panic. You might even ask yourself, is it time to get all-new tires? At Apple Chevy, your Tinley Park Chevy dealer, we are here to give some tips to tell if you need new tires.
There are three major factors that determine if your vehicle needs new tires. Just ask any Chevy dealer and they will tell you that tread wear, heat exposure, and tire age all determine if it's time to trade in for some new wheels.
Why should you be concerned with tread wear? Treads on your tire will ensure that your vehicle is driving better on the road. During harsh winters and bad weather, it is important to have tires with a good tread. Worn down tire treads are not safe to drive with. If your tires are losing its traction it might be time to replace them.
Want to hear a trick? Take a penny and place Lincoln's head pointed down into the groves of your tire. Once inserted, if any part of Lincoln's head is hidden, the tread is just fine on your tires. When it is not hidden, it is time for new tires.
Heat is another major factor that puts wear and tear on your Chevy's tires. When exposed to too much heat, tires can go through structural changes resulting in the need for new tires. Going from extreme cold to hot heat really puts damage to your tires as well.
When asking yourself if you need new tires, remind yourself how old your current ones are. The older the tires are, the more likely you are to purchase new tires for your vehicle at Apple Chevy. Start looking for new high-quality tires that will best fit your driving style and vehicle's size like 2018 Chevy models.
Looking for new tires? Stop in and see our Chevy Service Department for new specials and pricing on tires for your vehicle today. Just search "Chevy dealer near me" or give our friendly service team a call at (708) 336-3163.