What Makes The Chevy Malibu's Performance So Thrilling?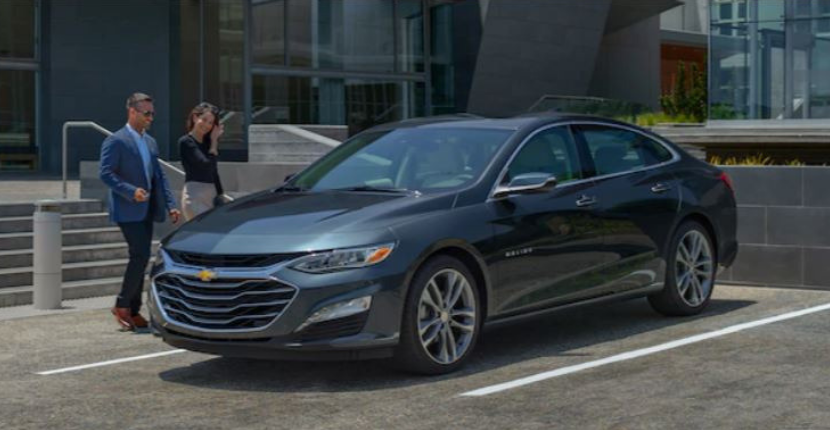 The Chevy Malibu's striking performance is in large part due to its state-of-the-art engineering and finely tuned engine that allows for a ride and experience like none other. The Chevy Malibu, like other Chevy models for sale, is crafted with the user in mind. Consumer demands determine how the car drives and the 2019 Chevy Malibu has many specifications and ways to customize depending on owner.
The Malibu's performance depends upon its engine, which uses turbocharging and direct-injection to deliver up to 160 horsepower and 184 lb-ft or torque. The 1.5L Ecotec engine is standard on the Malibu line. The engine also includes fuel-saving technologies such as Variable Valve Timing and Stop/Start Assist. Drivers can expect up to 29 mpg in the city and 26 mpg, respectively. Maximum highway range is right around 560 miles per tank. The 2.0L Turbocharged ECOTEC was originally developed for drivers who crave racetrack-like acceleration. The 2.0L creates 250 horsepower and 260 lb-ft of torque. The Malibu is perfect for commuting around the Tinley Park, IL community and beyond.
The Chevy Malibu transmission does not go unnoticed, due mainly to both options, the continuous variable transmission (CVT) and 9-speed automatic transmission. The CVT engages a pulley system to constantly adjust power delivery, based on driving needs. The adjustment based on environment and surroundings is one reason why the Malibu is extremely efficient. The 9-speed option involves 9 separate gear ratios that provide ideal performance whether driving at speed or slowly coming to a standstill.
Regarding intelligent performance features, the Chevy Malibu has a list unlike any other. To name a few, the Malibu features a 4-Link Rear Suspension, StabiliTrak Electronic Stability Control, DuraLife Brake Rotors, Electronic Grade Braking, and MacPherson Strut Front Suspension. Each feature offers a unique touch to create a driving and handling experience unknown to many. The Chevy Malibu is seemingly always on its best driving behavior – whether maneuvering around tight corners, covering uneven ground, or coming to a quick stop.
If any of these features and performance descriptions spark interest in the Chevy Malibu or a test drive, visit Tinley Park's Apple Chevy  – your local Chevy dealer. Apple Chevy is committed to providing the best service and offers the most significant deals around.