2018 Chevrolet Cruze Hatchback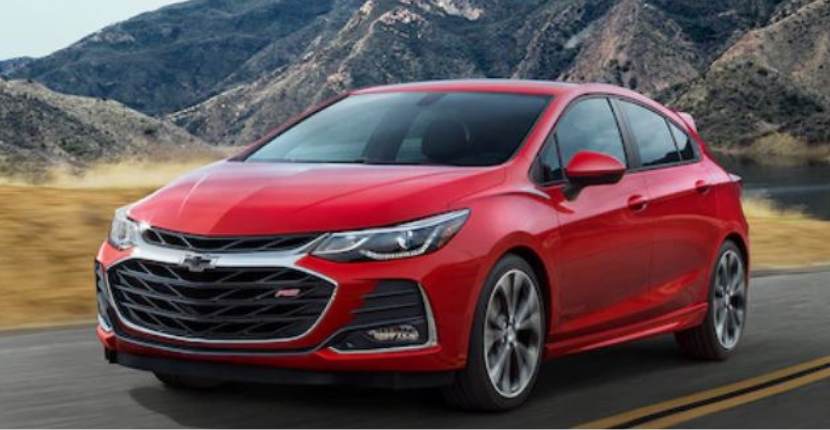 The Chevrolet Cruze is a compact vehicle, but all of the features it offers make it seem like a much bigger car. The Chevrolet Cruze offers you a sedan version and a hatchback version. Both of these options are great versions of the Chevrolet Cruze, but some people may prefer the hatchback and others may prefer the sedan. Learn more about all the amazing features you can get with the Chevrolet Cruze Hatchback below.
US News and World Report tells us, "The Cruze hatch has two advantages over its sedan sibling. The practical one is that it has a lot more cargo space than the sedan. The other is that the hatchback body style gives it a more youthful appeal, which Chevy enhances with available body kits and performance packages."
When it comes to cargo space, the Hatchback offers you 47.2 cubic feet of cargo space with the rear seats down, and 22.7 cubic feet of space with the rear seats up. This is more cargo space than the sedan, so if cargo space is important to you, the Hatchback may be a good option for you.
As for the performance on the 2018 Chevy Cruze Hatchback, you can choose from the base 1.4-liter, 153-horsepower engine or the 1.6-liter turbodiesel engine. Both offer you good performance, so you can choose the engine that fits best with your lifestyle. What else should you know about the Chevy Cruze Hatchback? Chevrolet paid attention to detail when they created the Hatchback version. They did things like create a quiet and serene cabin for an enjoyable driving experience.
According to Car and Driver, "Chevrolet engineered sound-deadening measures into the cargo area, aiming to keep the hatchback as serene at speed as the sedan, despite losing the bulkhead that divides the back seat from the trunk. Similar attention was paid to tamping down noise generated by the available rear spoiler. The result is a quiet cabin with little road sizzle audible through the cargo floor and minimal cabin booming over bumps."
The Chevy Cruze Hatchback is a great vehicle. Do you think you would prefer the Hatchback version or the sedan version?
Apple Chevy is your Tinley Park Chevy dealer, and we have great Chevy models for sale like the Chevy Cruze Hatchback. If you are looking to upgrade, you can come down and see us. Apple Chevy is a Chevy dealer near you, and we have a wide selection of vehicles including 2019 Chevy models. Come down to Apple Chevy to see what we can offer you today.