2019 Chevy Colorado Exterior Color Options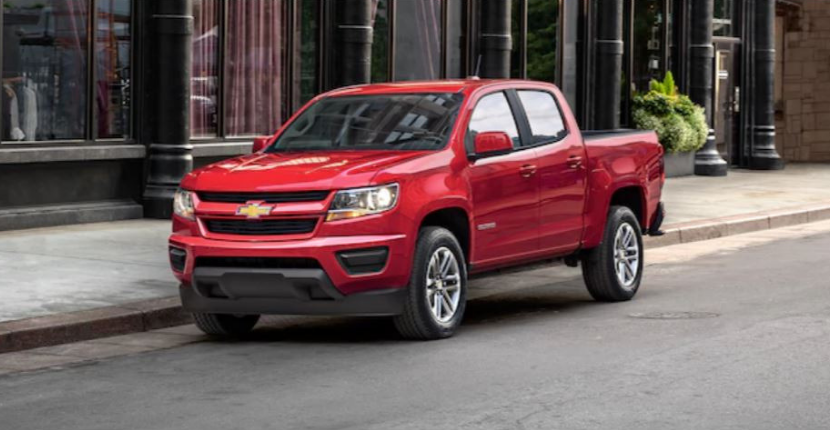 Every year, vehicles get new features and updates to give their consumers more of what they love. The 2019 Chevy Colorado is no exception. What is new for the 2019 Chevy Colorado? For the 2019 model year, the Chevy Colorado gives you some new exterior color options as well as some other features. Learn more about the updates for this vehicle below.
The flashiest update for the 2019 Chevy Colorado is the new color options that this vehicle will offer. For 2019, there will be three new color options. These colors include Crush, Pacific Blue Metallic, and Shadow Gray Metallic. Crush, in case you were wondering, is a bright shade of orange like the soft drink. The new Crush color option is only $395 if you are looking to have a bold and bright truck.
According to Hot Cars, "Sources are saying that the new color options have already been sent from GM's Wentzville plant and are expected to be on showroom floors within the next 2 weeks."
What else is new for the 2019 Chevy Colorado? The 2019 Chevy Colorado is getting some technological updates. The technology updates for the 2019 model of the Colorado include a second in-cabin microphone for the passenger side for phone calls. You can also get a new HD rearview camera for the LT, Z71, and AR2 trims with an ultrasonic rear sensor.
Hot Cars explains other 2019 Chevy Colorado updates, "There is a new third generation of Chevy Infotainment System, which includes both USB-A and USB-C ports as well as an SD card for carrying around your tunes. Since pickups occasionally wander off the beaten path, it's important to have music options that don't rely on cell phone reception."
The Chevy Colorado is a great truck, it can offer you a great performance with three different engine options including a 2.5-liter four-cylinder, a 3.6-liter DOHC V6, and a 2.8-liter Duramax turbo-diesel. The Colorado has a lot of other great features and updates for 2019 including the updated technology and color options. Go check the Chevy Colorado out for yourself today.
If you are looking to upgrade to a 2019 Chevy model like the 2019 Chevy Colorado, you can come down to Apple Chevy. Apple Chevy is a Chevy dealer near you, and we have a wide selection of new and used Chevy models for sale. Come down to Apple Chevy and take a test drive of your favorite Chevy model at your Tinley Park Chevy dealer today.