Chevrolet Most Awarded Brand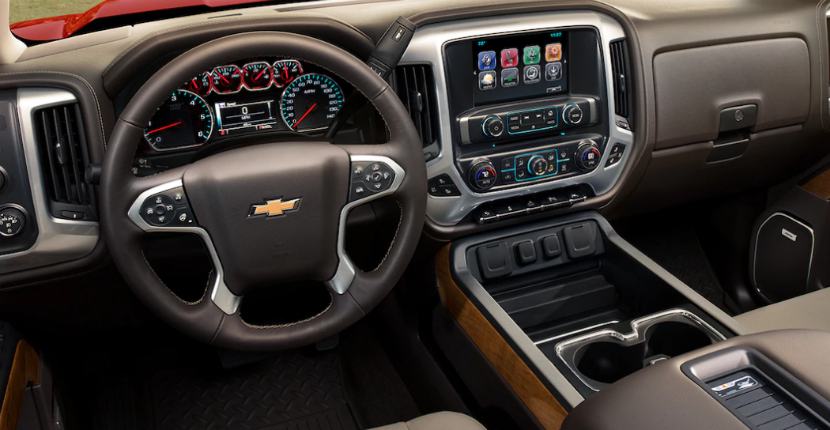 Chevrolet is a well-known brand of vehicles, and they are well-known because they make some great vehicles. Recently, Chevrolet was named J.D. Power's most awarded brand.
According to Automotive World, "Chevrolet was named J.D. Power's most awarded brand of 2017 at the J.D. Power Automotive Summit ahead of the National Association of Auto Dealers Convention. Six different Chevrolet cars, trucks and SUVs won a total of nine awards in J.D. Power's 2017 Vehicle Dependability, Initial Quality and APEAL Studies."
Being a brand that receives the most awards is more than just a cool thing to brag about. Receiving awards for things like quality and dependability say a lot about that particular brand. It says that you can rely on the vehicles and the brand itself to give you what you need.
That is why it is awesome to say that Chevrolet was J.D. Power's most awarded brand. We aren't bragging, we are just proud of the quality of the vehicles that we get to share with you.
J.D. Power explains the specific vehicles that won awards for Chevrolet, "Chevrolet won nine awards: four in VDS for Camaro, Silverado HD, Sonic and Tahoe; three in IQS for Silverado, Silverado HD and Sonic; and two in APEAL for Bolt and Tahoe."
Unsurprisingly, the Silverado claimed a lot of awards, but some Chevrolet cars and SUVs claimed some J.D. Power awards as well. In addition to having many vehicles awarded, Chevrolet was recognized for giving their customers a great experience.
According to Automotive World, "Chevrolet and its dealers also earned high marks among mass-market brands in two other influential studies, the 2018 J.D. Power Customer Service Index (CSI) Study, which measures customer satisfaction with maintenance or repair work among owners and lessees of 1- to 3-year-old vehicles, and the 2017 Sales Satisfaction Index Study, which measures customers' new vehicle purchase experiences from product presentation to final delivery."
Not only were Chevrolet vehicles awarded for their quality and dependability, Chevrolet dealers were also credited for helping customers have great experiences with customer service and sales satisfaction. Those are some pretty great reasons to upgrade to a Chevrolet vehicles today, and we can help you do just that at Apple Chevy.
Apple Chevy is your Tinley Park Chevy dealer. Here you can find new Chevy models for sale at great prices. We want to help you upgrade, and since Chevrolet is J.D. Power's most awarded brand, upgrading at Apple Chevy is a great option.
We have a great selection of new and used vehicles including Chevrolet favorites like the Silverado, Malibu, Equinox and more. We are a Chevy Dealer near you, and we want to help you upgrade today. Stop by Apple Chevy and find the vehicle of your dreams right now.