Special Edition Galore on Chevy Colorado's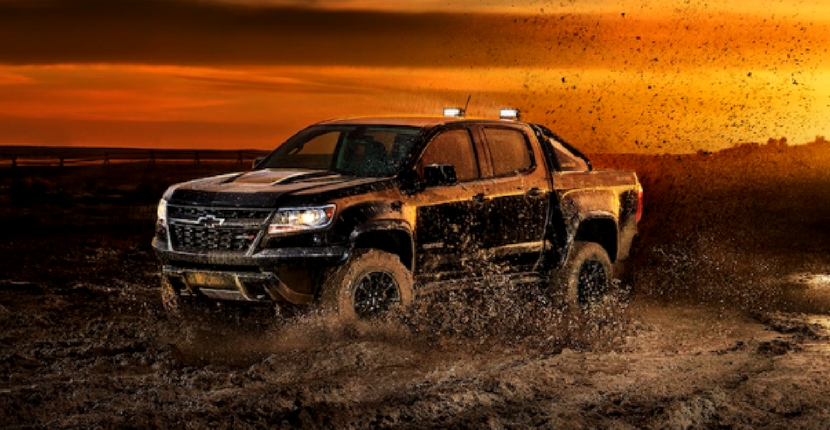 Chevy is getting stylish, haven't you heard that black is in the new pink? The Chevy Colorado has been reviewed highly over the years, and Chevrolet just keeps the new models coming! They've mastered the engines and technology, and as of late they've been tackling the design aspect. Chevrolet has special edition galore right now that makes car-shopping and driving even more exciting.
The Chevy Colorado has continuously been a favorite for the past few years and despite the lack of many updates to the 2018 ZR2, that doesn't seem to be changing anytime soon. Motor Trend reported that the Chevy Colorado has been highly impressive over the past few years and Cars.US News rated the truck an overall 8.5/10 and a # 2 Compact Pickup Trucks. The 2018 ZR2 will have segment-exclusive multimatic shocks, segment-exclusive Duramax 2.8 L engine, and segment-exclusive front/rear electronic locking differentials. All of these features help the Chevy Colorado perform well off the road and up and down the hills. It lets you go anywhere, being the key to quality adventure.
Chevrolet is also offering the special editions Midnight and Dusk, which came out last month. The Midnight and Dusk editions have 17.5 inch wheels, completely black Chevrolet bowtie emblems, and sport bar with off-road LED lighting. The Midnight theme is also being spread to the Chevy LT and the Z71 trucks with completely black exteriors. Another pretty cool special edition set is the Redline Series that structures the Chevy vehicles with red and black accents.
With these bold colors Chevy invites customers to join the dark side because everything is better in black. The vehicles Chevrolet brought to the 2017 SEMA Show in Las Vegas imply that they are diversifying their design style. Cars.com posted a video talking about the Midnight and Dusk Colorado's at SEMA:
Stay up to date with new Chevy models and their special edition vehicles- your local Apple Chevy dealer can help you with both!