Chevy Colorado ZR2 Named a 2018 "Must Test Drive"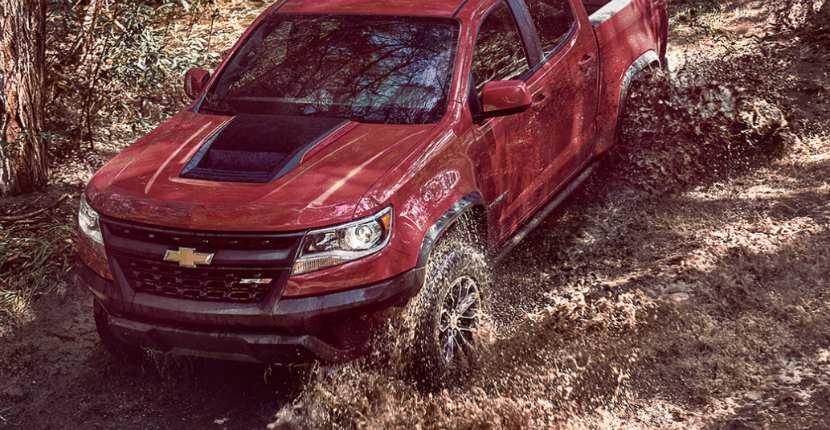 Need any more confirmation of the Colorado ZR2's excellence? Look no further. While it's no surprise to us, the 2018 Chevy Colorado ZR2 was recently named as a Must Test Drive Award winner by the 2018 Autotrader. Slick technology, superior comfort, and smooth ride features, all wrapped up in a true off-roading powerhouse. But don't take our word for it, head over to your closest Chevy dealer—this pickup is one you got to test out yourself.
Rated on a variety of factors including interior style, materials, technological aspects, and ride quality, the ZR2 was one of just twelve winners, and the only pickup of the selected group. And with a wide range of features from rocker protection to high-speed desert driving, it's clear to see why it stood out from the rest of the pack.
Bold, Reliable, and Ready to Go Off-Roading
Whether it's the mountains, deserts, or forests that calls your name, it's time for some serious roadtripping. Autotrader's publication applauded the ZR2 for its diverse off-road capabilities in addition to its accessible dimensions and upscale interiors, making it a pickup fit for nearly every adventure you'll go on.
Some features include:
The size and maneuverability of a mid-size pickup with all of the tech and endurance of a monster truck
A three-and-a-half-inch wider track and a two-inch suspension lift from the factory
Improved clearance on front and rear bumpers
Durable rocker protection for stronger performance in tackling various obstacles
The first ever off-road application of Multimatic Dynamic Suspensions Spool Valve (DSSV) damper technology
Sleek and relevant interior tech features including smartphone connectivity
An elegant design that offers drivers a smooth ride even through the toughest terrain
With such a huge competitive industry, its recognition from respected publications such as Autotrader that reinforce all the hard work and thought that goes into making a Chevy. We're proud to provide our customers with top-rated vehicles that they can rely on for the long-haul in both functionality and design.
"We're honored by this recognition and thrilled that Autotrader has picked up on the versatile footprint and serious off-road capabilities of ZR2," said Anita Burke, vehicle chief engineer for General Motors. "ZR2 builds on the already-capable platform of the Colorado, and we agree that all customers looking for a great truck, not to mention an excellent off-road vehicle, should give it a spin, as it's every bit as enjoyable on paved roads as it is on sand dunes, two-tracks and while rock crawling."
So have we sold you yet? Whether you're looking for a used Chevy models for sale or on the hunt for something brand new, there's a certain level of excellence, and high standard, we put on ourselves to reach to ensure you're receiving the highest quality possible. Search for a Chevy dealer near you to give the ZR2 your official test-run, we have a feeling soon enough you'll be driving it off the lot for good.