Apple Chevrolet USO BBQ for the Troops Recap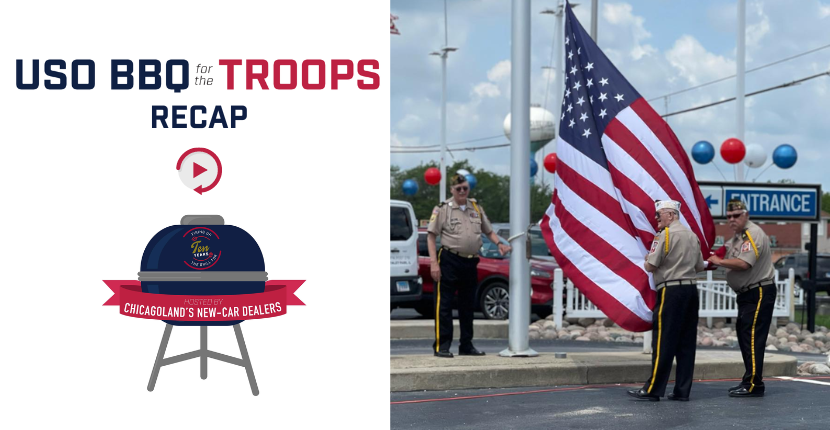 We're proud to announce that the Chicago Automobile Trade Association (CATA), which includes many different Chicago car dealerships including Apple Chevy, continues to partner with the United Service Organizations (USO) of Illinois to host an annual USO BBQ for the Troops event. This year's USO BBQ event took place on Saturday, July 15th. Every dollar raised at this fundraiser went towards local troops and their families. Learn more about this year's event below.
About USO of Illinois
To support USO of Illinois programs and services, CATA dealers have joined forces with their local communities over the past 10 years to raise over $1,000,000 in donations. With the help of your community we USO Illinois is able to support the troops and their families with every dollar you raise. More than 50 dealerships from more than 35 cities in the Chicagoland area have already committed to grilling out, providing "free" services like car washes, and raising money for the USO of Illinois. The USO BBQ for Troops event makes a big impact and helps bring together communities to support our troops. The entire amount of funds raised will go to supporting troops both overseas and at home, as well as their families and other wounded, ill, or injured service members as well as families of the fallen.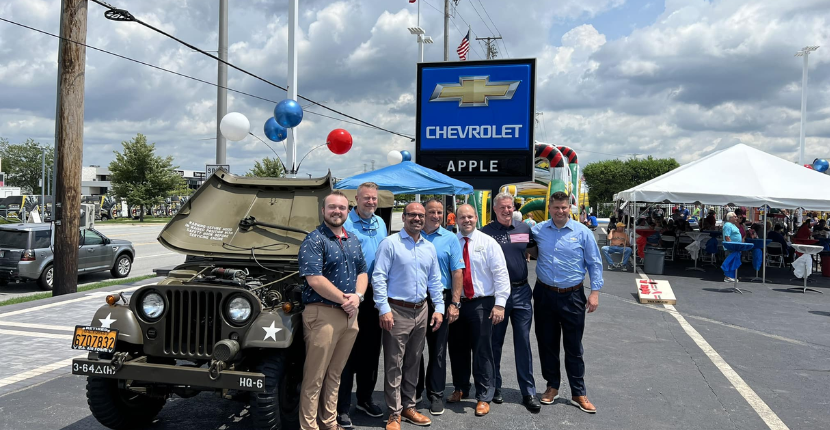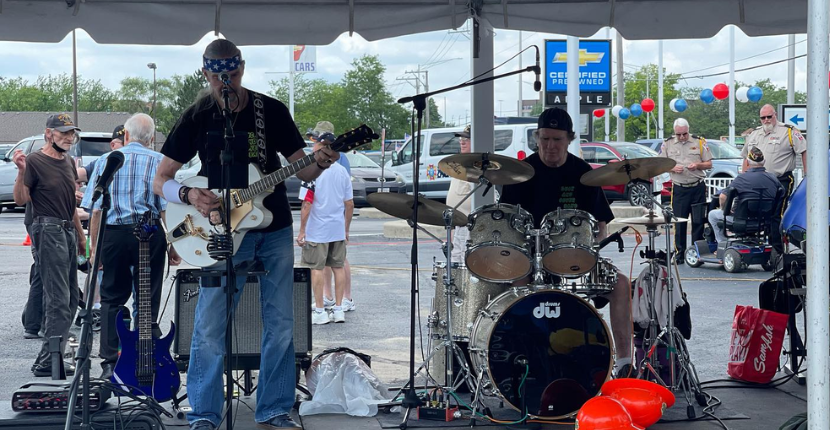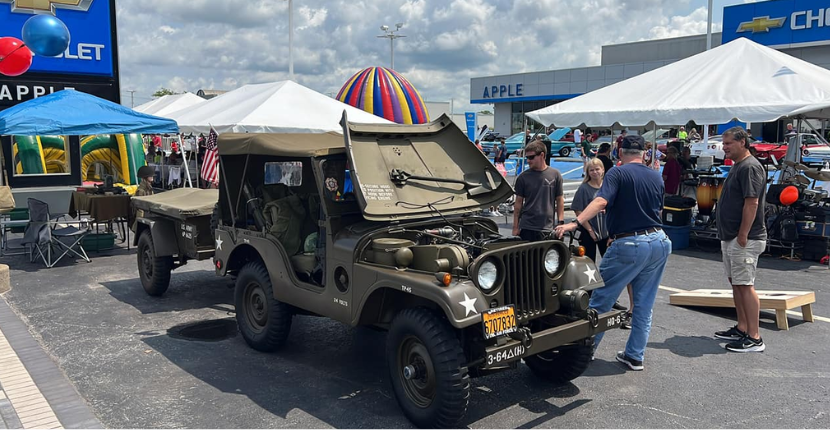 2023 USO BBQ For the Troops
The 2023 USO BBQ this year was even BIGGER and BETTER than before! We had tasty food and gelato from Joey's Food Truck at this year's 2023 USO BBQ for the Troops event. The Duck and Cover Band performed live "Radioactive Rock and Roll" songs for us as well. We got to see an amazing collection of classic automobiles and military vehicles and snap some pictures with them. At the 2023 USO BBQ for the Troops event, we had an amazing time celebrating and supporting those who served. All proceeds were donated to USO Illinois and we thank you again for joining us.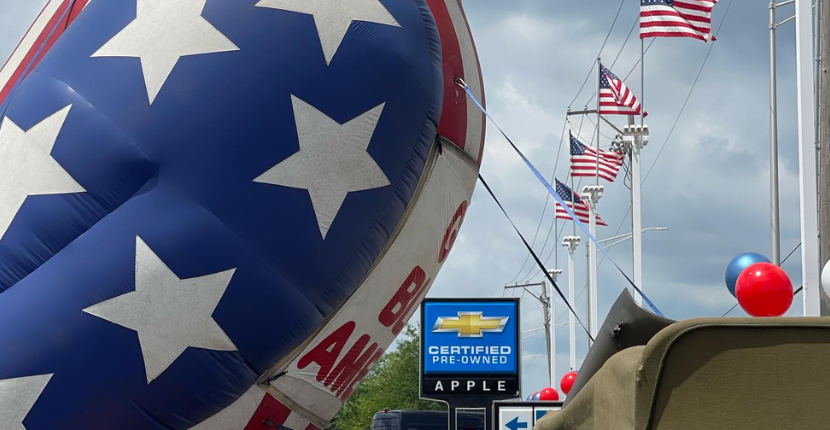 Join Us Next Year
The USO BBQ for the Troops was successful for yet another year this 2023, thanks to you all. Thank you to those who came out on Saturday July 15th and helped support our troops. We had a fun time grilling out and enjoying the live entertainment for the families. Join us again next year at your Chevy dealer near me! To learn more about USO of Illinois, or how to donate next year, visit us online or give us a call at Apple Chevy Tinley Park today!