Best Features of the Chevy Equinox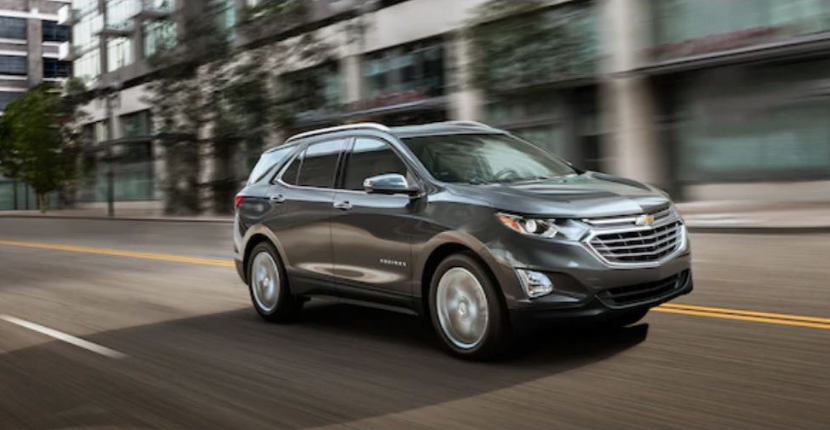 Among some of the most successful vehicles, the Chevy Equinox has stood out as a top contender in the crossover category due to its amazing features. Below is a list of the three best feature the 2018 Chevy Equinox has to offer.
#1 Diesel engine
Diesel engines offer great fuel economy, tend to produce high amounts of torque, and accelerate quickly while towing heavy loads. Because hybrids tend to receive more media exposure than diesels, the above information may come as a surprise. Luckily, the 2018 Chevy Equinox is available with a diesel engine. The 2018 Equinox comes with an available diesel turbocharged 1.6-liter engine, which produces 137 horsepower, and 240 lb-ft of torque. Further, the 2018 Equinox has up to a 28/39 mpg city/highway rating.
#2 Driver –assistive technology
Who doesn't need a helping hand once in a while? With the many driver-assistive features available in the 2018 Chevy Equinox, not only does driving become easier, but it also gets safer, too. These features include blind-spot warning, rear cross-traffic alert, low-speed forward automatic braking, forward collision alert, lane departure warning, and surround-view cameras.
#3 Infotainment system
The Equinox comes standard with a 7-inch touch screen infotainment system, although and 8-inch touch screen is available. This touch screen infotainment system is practical and logical, whichever size you choose. The infotainment system is easy to navigate, laid in a logical manner, and is driver-friendly.
Click here for more information about what makes the Chevy Equinox so great, or visit your Tinley Park Chevy dealer to browse the best Chevy models for sale.