When to Use 4WD vs AWD in the Winter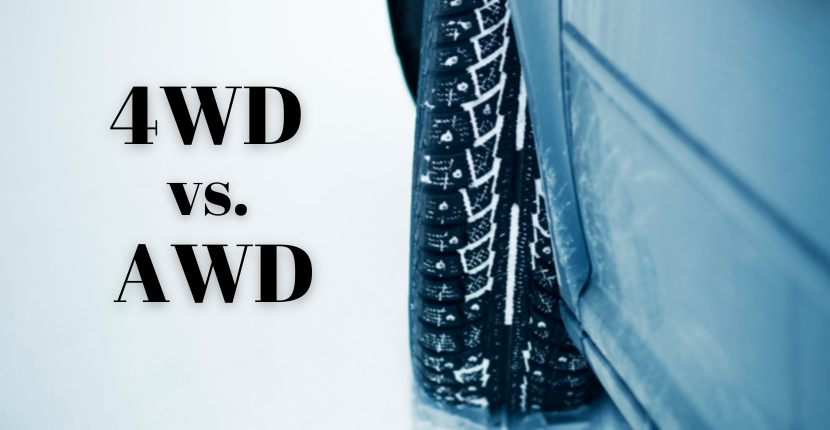 As more and more drivers choose SUVs and CUVs, they also want either all-wheel drive (AWD) or four-wheel drive (4WD) systems. While they both provide great traction and control, AWD and 4WD are often mistaken for each other despite their differences. Still, it's important to understand their differences because using the correct one could impact your safety on the road, especially during the winter months. Check out more winter driving tips at Apple Chevrolet Tinley Park!
What is All-Wheel Drive? 
An All-Wheel Drive system delivers power from your vehicle to all four wheels at the same time for the entire time you are driving your car. Active AWD means that the amount of torque allocated to each wheel varies across time, and it will typically operate with either a front or rear bias. The AWD system directs power to your vehicle's axle when traction is needed at one or more of the other wheels. It also typically uses a center differential to enable the front and rear wheels to operate at different speeds. 
What is Four-Wheel Drive? 
Developed to maintain optimal traction when manually selected, Four-Wheel Drive means the front and rear driveshafts can be locked together to move at the same speed and distribute the same amount of torque to all four of your vehicle's wheels. In general, it is intended for off-road use and on very slippery surfaces, such as inclement weather. There are also several different types of 4WD: 
Part Time 4WD

: The most traditional and best type of 4WD system, this operates on two-wheel drive unless manually or automatically switched to four-wheel drive.

Full-time 4WD

: Sometimes called permanent 4WD or automatic 4WD, this system sends an equal twenty-five percent of power to each wheel all of the time, but a clutch pack or center differential enables the front and rear driveshafts to operate at different speeds. 

On-demand 4WD

: This system operates in 2WD and automatically activates other wheels when traction is needed. 
Difference Between AWD and 4WD
If you're comparing the two systems, the major difference between AWD and 4WD is that they utilize different parts of a vehicle. All-Wheel Drive typically uses more components: an engine, a torque converter (or clutch), a transmission, a center differential, a clutch pack, a rear differential, and a front differential. Other AWD systems use unique technology such as hybrid electric. Meanwhile, Four-Wheel Drive often only uses an engine, a torque converter (or clutch), a transmission, a transfer case, a rear differential, and a front differential. 
How to Use AWD and 4WD in Snow 
Both systems also perform differently when driving in inclement weather like snow, ice, and frigid temperatures. However, the best system to use at a given time really depends on how much snow there is and the setting of the drive. Wondering when to use AWD? AWD is better for driving on a snowy highway. On the other hand, if you're wondering when to use 4WD, it's best for driving over a snow-covered flat field. 
Visit Apple Chevrolet!
Looking for a Chevrolet dealer near me? At Apple Chevy, you can find new and used Chevys for sale, as well as receive excellent service for all of your automotive needs. While we are located in the beautiful suburb of Tinley Park, we serve residents throughout Cook County and the surrounding collar counties. We are the best choice when looking for a Tinley Park Chevy Dealer and are proud to call those residents our customers. Visit us today to test drive AWD and 4WD to find out which one is right for you!