Best Tires for a Chevy Tahoe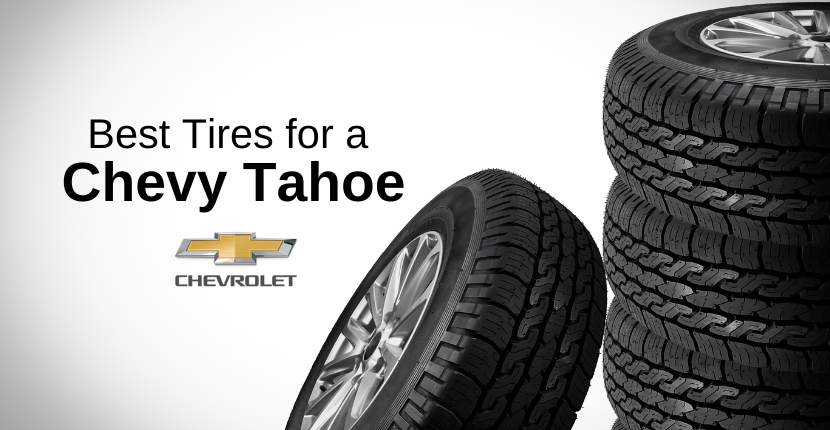 Impressive mechanical prowess, commanding presence, and a sharp sense of style are why the 2023 Tahoe is one of the most distinguished full-size SUVs on the road. Featuring six different trims, along with available Super Cruise driver assistance technology, this vehicle is hard to surpass. It's called the most versatile and advanced Tahoe ever for a reason. With so much capability, finding the right tires for your Chevy Tahoe can make a huge difference. Learn more about Chevy Tahoe tires now at Apple Chevrolet! 
Best Tires for Chevy Tahoe
We're here to help you find the right tires for your Chevy Tahoe. Here are some of the best of each category: 
Michelin Premier LTX

: These are the best overall tires because they are enduring, produce high performance, function excellently on both wet and dry surfaces, and feature a smooth ride. This tire model has all the advantages any driver is always looking for. 

Bridgestone Dueler H/L Alenza Plus

: These tires are best for comfort. They have good handling with high responsiveness, provide a quiet and smooth ride, last for a long lifespan, get good traction on both wet and dry surfaces, and are environmentally friendly.

Michelin Defender LTX M/S

: These are the best wet traction tires. They are enduring, get great traction, especially on wet roads, feature good brake handling with reasonable brake force distribution, and create a comfortable ride.

Goodyear Assurance CS Fuel Max

: These tires are the best for saving fuel and increasing efficiency. They achieve better fuel economy by using unique materials to reduce drag. They have excellent traction on both wet and dry surfaces, feature a special compound to save fuel, produce lower rolling resistance, create a comfortable ride, and are incredibly durable. 
Quality Tires at Apple Chevrolet 
Your Chevrolet's tires are the first and only contact with the road, so it is important to choose the right set when replacing them. Apple Chevrolet Tinley Park, IL has Certified Service experts that will handle all of your tire needs. From checking tire wear to tire pressure our team can help you find new tires for your Chevrolet. Just visit your Chevrolet dealer near me!
Whether you are in the market for tire repair or replacement, our Certified Service experts can handle all of your tire needs. Use our Tire Finder Tool to start shopping for tires—simply enter your vehicle's year, make, model, and tire size. Not sure about your tire size? It's the combination of letters and numbers located on the side of your tire. Once you've selected the right set, schedule an appointment at Apple Chevrolet.
Visit Apple Chevrolet!
Looking for a Chevy dealer near me? At Apple Chevy, you can find new and used Chevys for sale, as well as receive excellent service for all of your automotive needs. While we are located in the beautiful suburb of Tinley Park, we serve residents throughout Cook County and the surrounding collar counties. We are the best choice when looking for a Tinley Park Chevy Dealer and are proud to call those residents our customers. Visit our Chevy Services Department to find the perfect tires for your Tahoe!