What Is GM's Factory ZERO?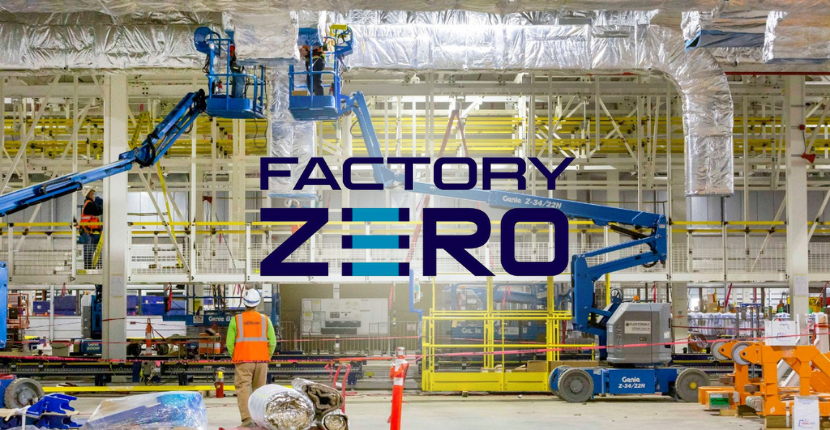 Get ready for General Motors' Factory ZERO. The factory straddles two cities known for their history-making automotive manufacturing—Detroit and Hamtramck, Michigan. Factory ZERO is GM's first fully dedicated electric vehicle assembly plant. GM is committed to powering the all-electric future with EVs across GM Brands, like GMC and Chevrolet. Learn more about the all-electric future now at Apple Chevy Tinley Park!
Making Factory ZERO
Phil Kienle, GM vice president of North America Manufacturing and Labor Relations, said, "Factory ZERO will serve as GM's flagship assembly plant in our journey to an all-electric future."
The all-new GM electric car factory is built on what's formerly known as Detroit-Hamtramck, which was built in 1985 and has manufactured more than 3 million vehicles over the years. Now, the plant has been transformed into one of the most modern automotive plants in the country. GM Factory ZERO reflects the significant role the facility plays in advancing GM's vision of a world with zero crashes, zero emissions, and zero congestion. 
What's Made at Factory ZERO
Factory ZERO will first focus on building the GMC HUMMER EV pickup and SUV, the Chevrolet Silverado electric pickup truck, and the Cruise Origin, a purpose-built electric, self-driving, shared vehicle. In the future, Factory ZERO will be the key to GM's all-electric future, making electric versions of GM's most popular vehicles.
Transforming Into Factory ZERO
The new plant has been upgraded with new technology, new materials, and a new mission. Changes include renovating and retooling the general assembly area, constructing a brand-new automated storage building addition for GM's Ultium battery assembly, upgrading battery assembly with new, contemporary tooling, modernizing and adding enhanced tooling to the paint shop, and renewing and refurbishing the body shop. 
Factory ZERO has a storied history and our newly transformed hometown plant will help us continue to revolutionize transportation. GM is proud of every person who has worked to make this vision come true. This is just the beginning.
Manufacturing Done Sustainably
With all of its new updates and upgrades, GM's Factory ZERO is designed with sustainable manufacturing in mind. Using some of the most advanced technology and tooling, the plant will help contribute to GM's commitment to source 100 percent of its U.S. facilities with renewable energy by 2030. 
In fact, all DTE-supplied GM facilities in southeast Michigan, including Factory ZERO, will be powered by renewable energy by 2023. The factory also features a 30-kilowatt solar carport and 516-kilowatt solar array from DTE.
Visit Apple Chevrolet!
Looking for a Chevy dealer near me? At Apple Chevy, you can find new and used Chevys for sale, as well as receive excellent service for all of your automotive needs. While we are located in the beautiful suburb of Tinley Park, we serve residents throughout Cook County and the surrounding collar counties. We are the best choice when looking for a Chevy dealer near Orland Park and are proud to call those residents our customers. Visit us to check out all of the exciting new Chevrolet EVs made at Factory ZERO!