Apple Chevy's Toys For Tots Toy Drive is a Success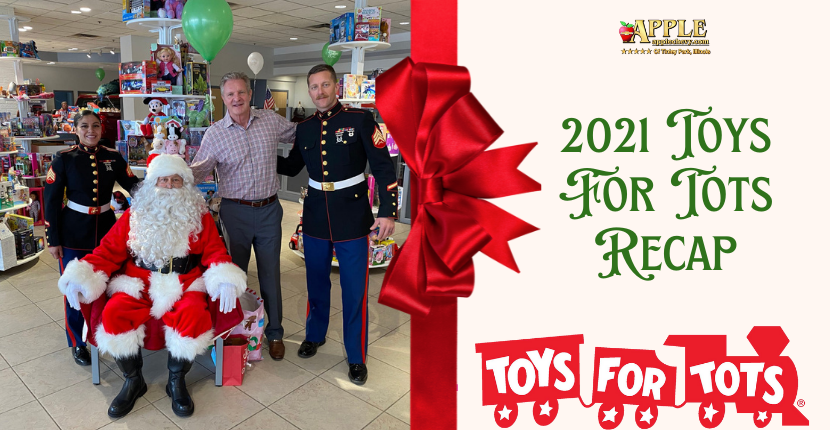 Every year we have had the privilege to host our annual Toys for Tots toy drive with the Marine Corps Reserve at Apple Chevy in Tinley Park. Year after year, members of the community have donated new unwrapped toys for less fortunate children during the holiday season. This year with everything going on, it was extra special for us to see so many people still come out and help an awesome cause!
Thank You
This year was another success, and we couldn't have done it without all of you who donated! Thank you to those who came out on December 11th for the Toy Drive event with special guest Magical Balloon-Dude Dale as entertainment for families. To learn more about this great organization, or how to donate for the next holiday season visit us online or give us a call at Apple Chevrolet today!