#ThrowbackThursday: 2020 Chicago Auto Show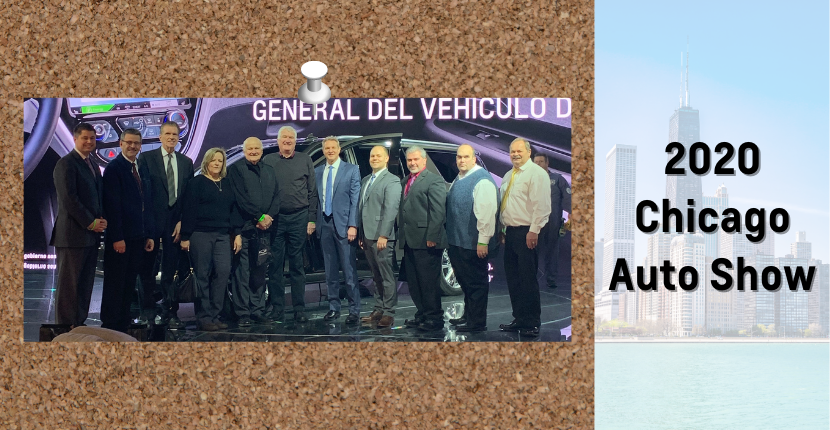 As you all know, the 2021 Chicago Auto Show sadly will not be taking place during it's normal time of year. The show typically takes place during the month of February but due to safety guidelines, the show has been pushed back and hopes to take place in the spring. While we wait for the dates of the 2021 Chicago Auto Show to be announced, let's take a trip down memory lane and discuss what took place last year at the Chicago Auto Show 2020.
2020 Chicago Auto Show
The Chicago Auto Show last year took place from February 8th-17th at the McCormick Place in downtown Chicago. There were over 600 new vehicles from 30 different manufacturers on display. Attendees also had the chance to view concept cars that weren't be able to seen at the dealership. Chevrolet revealed the 2020 Chevrolet Corvette, 2021 Chevrolet Equinox, 2021 Chevrolet Suburban, 2021 Chevrolet Tahoe, and the 2020 Chevrolet Trailblazer. The Equinox pretty much stole the show with it's new RS trim and sporty design.



Chevrolet Interactive Displays
Chevrolet also had some super fun and creative interactive displays:
Tech Studio- Driving Mini Robot Cars

Participants drove mini robots through various courses with the goal of winning first place.

Virtual Dynamics Adventure 4D Experience

Participants chose a GM model of their choice and experienced 4D virtual reality stimulation of driving.

Chevy Trading Cards

Participants stood in-front of our large green screen and added a personalized photo to a trading card of their choosing.

Chevy Comic Strip

With the use of the green screens available, participants had the ability to turn the array of pictures they took into a comic book!
Meet and Greet
There was also a chance to meet and greet some local celebrities such as:
Tony Esposito- Former Chicago Blackhawk
Eddie Jackson- Chicago Bears
Tommy Hawk- Chicago Blackhawks Mascot
Dave Bolland- Former Chicago Blackhawk
Ron Harper- Chicago Bulls Legend
Akiem Hicks- Chicago Bears
Bobby Hull- Former Chicago Blackhawk
Horace Grant- Chicago Bulls
Brandon Bollig- Former Chicago Blackhawk
Scottie Pippen- Chicago Bulls Legend
Beer Flights
Lastly, you can't forget about the beer tasting event that took place as well featuring:
Band of Bohemia
Goose Island Beer Co.
Temperance Beer Company
Haymarket Brewing Company
Revolution Brewing
Rock Bottom Brewing
Great Central Brewing Company
Motor Row Brewing
ERIS Brewery and Ciderhouse
Begyle Brewing Company
Marz Community Brewing
Origin of the Chicago Auto Show
You may be wondering, when did the Chicago Auto Show start? The Chicago Auto Show began in 1901 and is the largest auto show in North America. It has been held more than any other auto show on the entire content and this year would mark the 114th edition.
Visit Apple Chevrolet
The 2020 Chicago Auto Show was so much fun. If you missed out on the fun last year be sure to keep a look out for the announcement of the 2021 Chicago Auto Show dates. Until the dates are released, stop the search for a "Chevy dealership near me" and head to Apple Chevrolet Tinley Park to check out the latest and greatest Chevy vehicles. Visit us online or in-person to learn more or test drive a new 2021 Chevy today!