A Gift for You: The GM Rewards Credit Card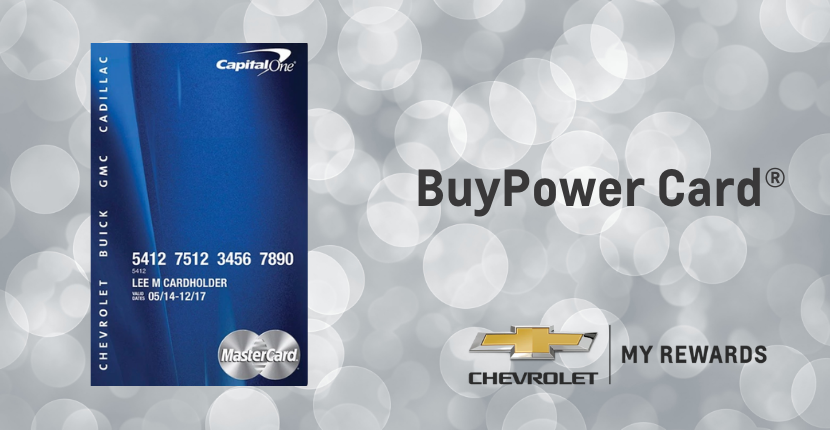 Have you ever heard of the GM Rewards Credit Card? If your answer is no, keep reading to find out all the amazing benefits of this card!
INTRODUCING THE BUYPOWER CARD®
The GM card, otherwise known as the BuyPower card, is a credit card that racks up rewards towards a new Chevrolet, Buick, GMC or Cadillac vehicle* every time you use it. According to the BuyPower card website, "Every year, you receive 5% Earnings on the first $5,000 in net credit card purchases. After that, you receive unlimited 2% Earnings on all other purchases for the remainder of your Account year." There is also no limit on the card of how many GM card Earnings you can have and those Earnings do not expire. These Earnings also may be applied with other GM incentives or offers but some exclusions apply. Lastly, a great thing to know is that the BuyPower card is accepted everywhere Mastercard® is accepted. So why wait? Get the BuyPower card today and start earning those GM card points!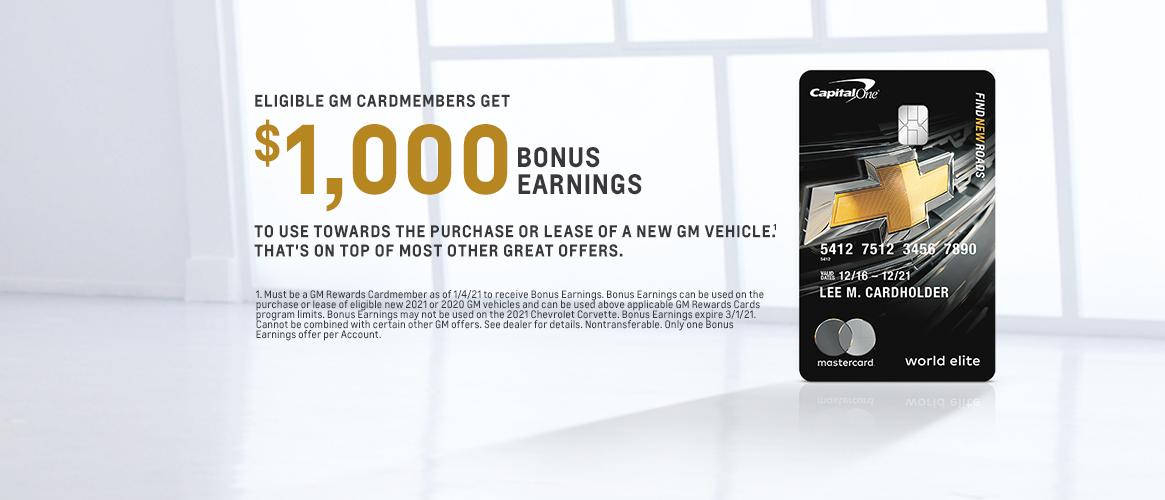 Rewards Going On Right Now!
Are you already a GM Rewards Cardmember? Right now eligible GM Cardmembers get $1,000 bonus earnings to use towards a purchase or a lease of a new GM vehicle! You don't want to miss out on this amazing offer that ends March 1st!
Benefits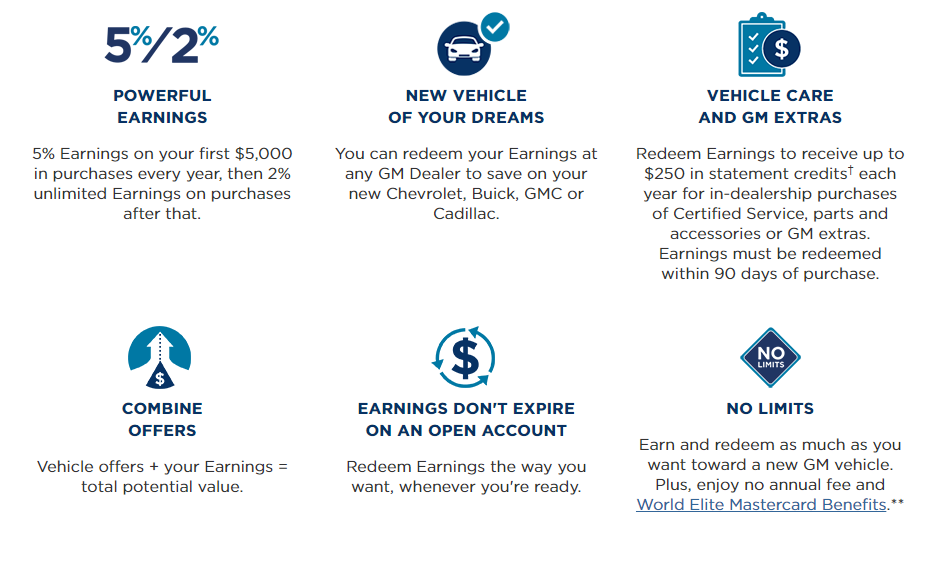 Visit Apple Chevrolet!
Don't miss out on any more benefits. Get the BuyPower Card today to help you earn more towards a new car! Plus, Apple Chevy Tinley Park always has unbeatable offers that can even be stacked on top of Earnings from the BuyPower card! So stop missing out today and register for the card online or visit Apple Chevrolet for more details. Stop the search for a "Chevy dealer near me" and stop by Apple Chevrolet today to learn about more great offers and deals going on right now!