Here's Why So Many Astronauts Have Owned Chevy Corvettes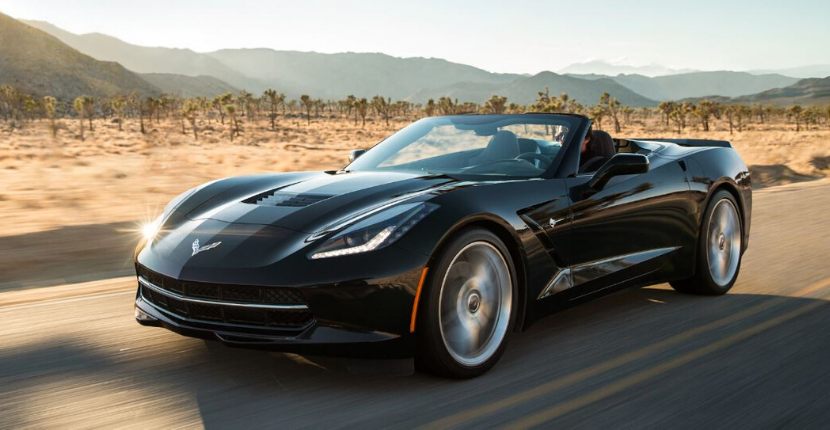 What are astronauts doing when they aren't flying in space doing otherworldly activities? In the 1960s, astronauts became almost like rock stars. They were revered as brave American heroes. Even space cadets need to fill their intense cravings for adventure and danger during their downtime. With their love of speed and thrills they bought and drove the fastest cars.
Before there was the moon landing, Alan Sheppard became the first American to fly to space. In honor of his amazing accomplishment, General Motors gifted him with a brand spanking new 1962 Chevy Corvette. One budding Florida car salesman, Jim Rathmann, frequently conversed with astronauts at the dealership, developing close bonds. A GM boss named Ed Cole envisioned a scenario where celebrity astronauts would generate publicity by being seen driving their new Corvettes.
As a result, Rathmann structured a new deal to lease out Corvettes for free to celebrity astronauts. These famous spacemen included among their ranks Gordon Cooper, Buzz Aldrin, Gus Grissom, and Alan Sheppard who all took him up on this amazing offer. Of course, they took advantage of this great deal by selecting cars with gnarly engines, four-speed manual drives, flares, and magnesium wheels.
In the 60s, The Cape became the epicenter of endless drinking and races along the 454 and 427 highways. They didn't know the definition of danger. In 1969, Richard Gordon and Pete Conrad ordered extravagant Corvettes that were painted in the same gold and black color scheme as their lunar module spacecraft. Having a Corvette in this time almost became a rite of passage and a "cool thing" that all astronauts drove.
One astronaut, John Glenn, defied this new norm and used a bit of his salary to get himself an NSU Prinz with about 1/10th of the horsepower of Corvettes. Glenn just cared about getting a car for his family. When space training resumed, "the boys" ended up hazing Glenn by writing on the chalkboard, "Definition of a Sports Car: A Hedge Against the Male Menopause".
Eventually, the special lease program ended in 1971, but we look back with fond memories. A time where Astronauts were addicted to horsepower and running amuck around Cape Canaveral. These astronauts truly lived the American dream. They drove the fastest cars, flew in space, and ran through danger.
We can't promise you any sort of space adventure here at Apple Chevy, just great Chevy vehicles such as the Chevy Corvette. Visit us today. You'll find us at 8585 W. 159th Street in Tinley Park. Or call us at (708) 336-3167.