Chevy Truck History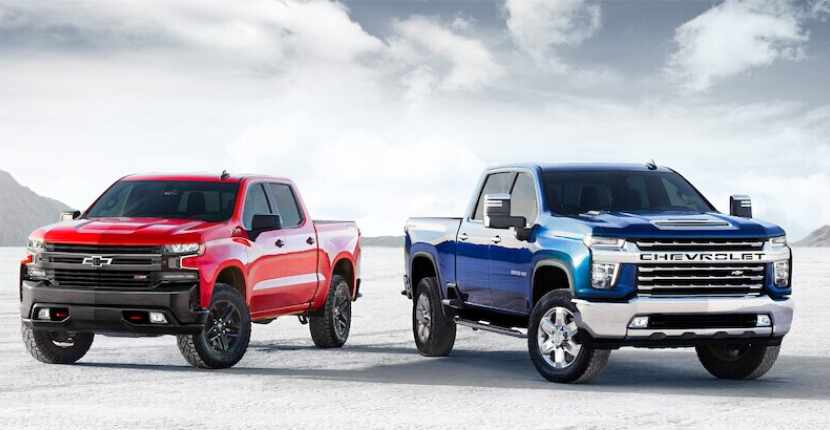 Chevy trucks have been on the road for over 100 years now. In 2018, Chevy celebrated 100 years of designing and developing the more dependable trucks. What started out as a work truck evolved over the years to become the top pick for more than just getting the job done. The following are a few of our favorite Chevy Trucks from the last 100 years.
One-Ton – In 1918, Chevy created the first truck designed with a platform built to be customizable to meet each customer's needs. Both flexible and affordable, the One-Ton could be purchased multiple ways. You could get your hands on the Chassis or Express model for around $1,400. To put that in perspective, a gallon of milk cost $ 0.25 at the time.
Chevy 3100 Series – In 1947, the 3100 Series offered a rounded profile and a grille with 5 horizontal bars. Known at the time for its modern look. The now wider, longer cab allowed for 3 people to sit comfortably. It also offered other comfort features like a fresh-air heater and defroster, and a radio built into the dashboard.
C30 One-Ton Dually – This 1973 Chevy truck is debated to be the first heavy-duty pickup truck to market. The C30 was the beginning of the square body that changed the game of the aerodynamics and efficiency for future generations. It was the first Chevy truck to offer the option of a Crew Cab, enabling it to seat up to 6 people. The C30 was the first Chevy to integrate curved glass into the design, and attach the radio antenna into the glass of the windshield.
Chevy Silverado 1500 – This reimagined second-generation Silverado was awarded the 2007 North American Truck of the Year. Built with GMT900 platform, and designed with many aerodynamic and efficiency improvements, the 1500 was unbeatable.
Centennial Special Editions – In celebration of 100 years of Chevy trucks, the Centennial Edition Silverado and Centennial Edition Colorado was brought to market in 2018.
Do you remember any of the trucks discussed above? There have been a lot of great Chevy trucks throughout the last hundred years, and there will be even more great options to come in the future.
Apple Chevy is a Chevy dealership near you. We have a great selection of new and used Chevy trucks for sale. Come down and see us today if you would like to take a test drive.