7 Forgotten Chevrolet Models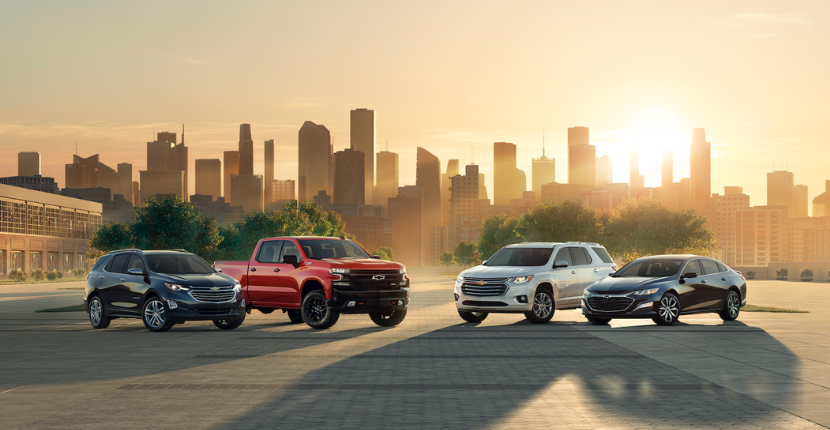 When we are constantly surrounded by new and improved vehicles, sometimes we forget to look at great vehicles from the past. Below, we are going to highlight seven forgotten Chevy models. Check it out to see if you remember any of these great cars.
Chevrolet Cameo – The 1955 Chevy Cameo introduced the fleetside truck bed, which meant that there was not a side step design. This fleetside truck bed was flush with the cab, so it helped to maximize cargo space and allow for carrying wider cargo.
Chevrolet Sprint – The Chevy Sprint was launched in 1984, and it ran through 1988. This vehicle became a turning point for the GM compact car strategy.
Chevrolet Laguna – According to MotorBiscuit, "Launched for 1973, the Laguna sat at the top of the Chevelle lineup, combining the sporty dynamics of that car with the comfort of the Monte Carlo personal luxury coupe. As most cars got shackled with heavy, clunky five-mile per hour impact bumpers after 1974, GM's form-fitting polyurethane units helped make the Laguna stand out with a clean and uncluttered look."
Chevrolet Model 490 – This vehicle was built to be a mass-market car, and it was launched in 1915. The Model 490 was listed at a starting price five dollars cheaper than its Ford counterpart, so it is said to launch the Ford and Chevy rivalry.
Chevrolet Yeoman – The Yeoman wagon came out in 1958, and it was offered with either two or four doors. This vehicle featured vinyl upholstery and a linoleum-covered cargo area.
Chevy Citation – The Chevy Citation is a range of compact cars that were produced from 1980 to 1985. It was the first Chevy vehicle that was sold with front-wheel drive.
Chevrolet Kingswood – According to Autowise, "Kingswood was one of the most unique and original classic Chevrolet cars ever produced. Built upon GM's B platform, it featured an all-new body frame with low-slung headlights up front and wing-type tail fins with cats-eye tail lights at the back. Furthermore, it was the longest low-priced car in Chevrolet's portfolio. Although visually imposing in every sense of the word, Kingswood is still forgotten now."
It's clear from the list above that Chevy has had a long history creating vehicles. There are a lot of vehicles that may have been forgotten with the years, but there are also a lot of vehicles that are still around from many years ago. For example, the Chevy Suburban has been around since 1935, although it has changed quite a bit since then. All of these old Chevy models make it clear that Chevy has a history of creating some great vehicles, and that will continue into the future.
Apple Chevy is a Chevy dealership near you. We can offer you Chevy models for sale near Tinley Park, IL. Stop by and see us upgrade your vehicle today.