The First Chevrolet Hardtop Corvette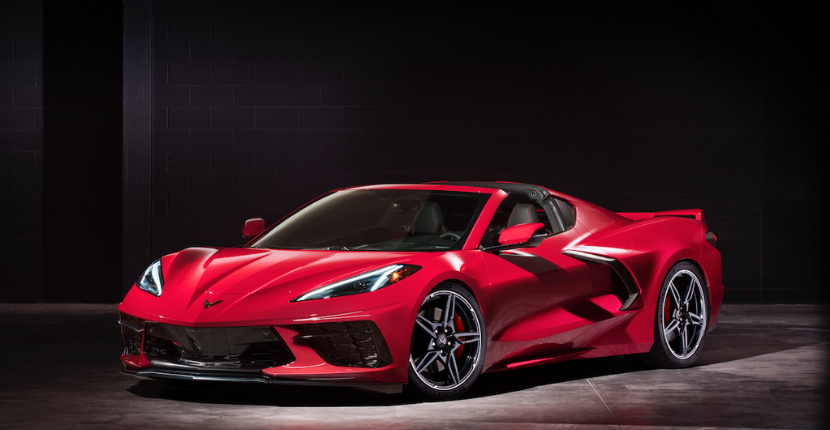 The Chevy Corvette first debuted in 1953. This vehicle has been a presence in the performance vehicle world since then. The Corvette is part of Chevy's great heritage. However, the Corvette has seen some significant changes in the past couple of years. The Chevy Corvette moved to a mid-engine vehicle, and now, it is introducing a hardtop convertible. Learn more about this below.
The hardtop convertible, which will be found on the Corvette Stingray, was engineered into the body of the Stingray. This engineering ensured that the Stingray maintained its ability to have sufficient trunk space, so you will not sacrifice when you choose the hardtop.
Also, the hardtop offers certain advantages over the soft top option. For example, the hardtop gives you a quieter cabin and increased security. The hardtop version is more expensive than the base Stingray, but it is only $7,500 more.
"Our goal from the beginning was to make sure customers didn't have to sacrifice any functionality, performance or comfort when choosing the hardtop convertible," said Josh Holder, Corvette program engineering manager. "We managed to keep the same design theme as the coupe, as well as the exceptional storage capacity and track capability."
Clearly, this new hardtop Corvette has a lot going for it in terms of style and capability. It also still brings you the performance you want. This vehicle is powered by a 6.2-liter small-block V8 engine. This engine produces 495-horsepower and 470 pound-feet of torque. This vehicle also has an eight-speed dual-clutch transmission that gives you lightning-fast shifting capability. This vehicle gives you a heart-pounding performance that you will not want to miss out on.
The new 2020 Chevy Corvette will go into production at the end of 2019. If you are excited about the new Chevy hardtop convertible, you are not alone. This 2020 Chevy Corvette Stingray is going to be a vehicle worth waiting for, and we will have it for you soon at Apple Chevy.
If you are looking for a Chevy Corvette for sale near Tinley Park, you can find some at Apple Chevy. We are a Chevy dealership near you, and we are happy to help you upgrade your vehicle a Chevy Corvette. The Corvette is an iconic vehicle in the Chevy lineup, which makes it a great vehicle for you. Soon, you will be able to get a new GM hardtop convertible in the form of the 2020 Chevy Corvette Stingray.