2019 Chevy Corvette ZR1 Essentials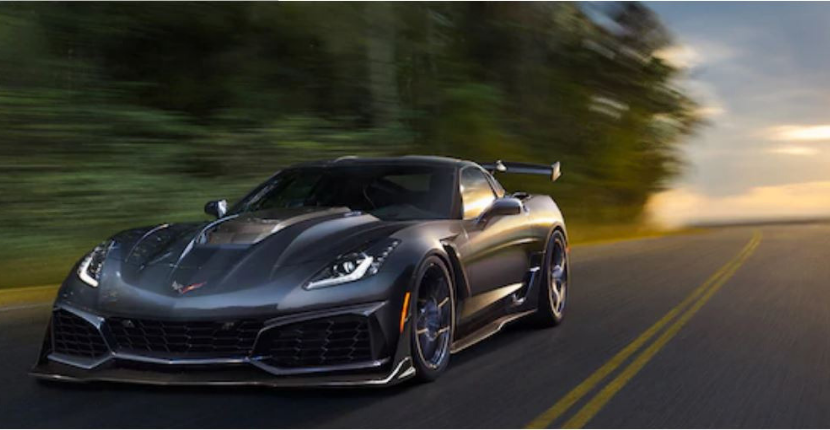 Power Power Power! That is what the new 2019 Chevy Corvette has to offer. This two-seater coupe has an even better performance rating than all previous models combined. Find out what the Corvette has to offer below from us at Apple Chevy, your local Tinley Park Chevy dealer.
The new 2019 model is the pride and joy of the Corvette lineup with 755 HP thanks to its 6.2-liter supercharged V8. Just wait, we aren't done yet. The 715 lb-ft of torque is a lot to play with when you buy this new model. A seven-speed manual comes standard, but an eight-speed automatic is also available if you choose to upgrade.
No matter the speed, you will always feel a pull and putting power to the ground is easy every time you step in the Corvette. The tires always hold to the road with an impressive adhesion for how fast this vehicle can travel. The 19-inch front wheels and 20-inch rear allow this to be possible.
This vehicle is a little higher in price compared to 2018 Chevy models, but it is worth every extra dollar because of its outstanding performance and capability. The base Corvette ZR1 model starts at $122,095 and has an "as tested price" of $137,770. Competitor-wise, you will have to spend a lot more money to get what compares to this vehicle.
With many color options to choose from, you can customize your vehicle to best fit you. Colors range from Sebring Orange, Long Beach Red, Blade Silver Metallic, the famous Corvette Racing Yellow, and much more.
The technology inside the vehicle is enough alone to be sold. The Chevrolet infotainment system allows you built-in 4G LTE Wi-Fi, a touch screen display, wireless technology, and a drop-down center screen with storage in the back for a USB port.
Looking to get your hands on the Corvette ZR1? Stop into your Tinley Park Chevy dealer today and see the new model options. We have a team of staff ready to help find the perfect vehicle for you. Just search "Chevy Dealer near me" or visit us online. Already have a Chevy vehicle and need some tuning? Check out our Chevy service department as well.