How to Customize Your Chevy With Accessories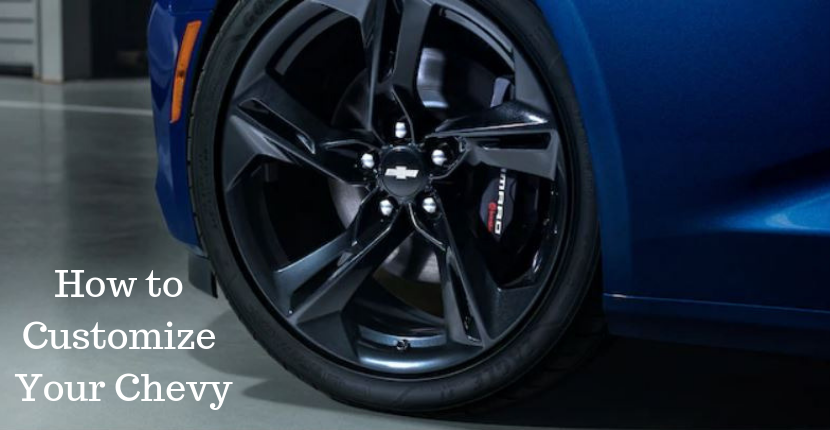 From bling hanging down your rearview mirror to all-weather floor liners, there are many ways you can accessorize your Chevy vehicle. What it really comes down to is how you like to ride in style. At your Tinley Park Chevy dealer, we are here to give you some tips to those who are not sure how to customize their Chevy!
One thing Chevy fans rave about is how easy it is to customize their vehicle before or right after they purchase it. With the click of a button, you can view Chevy accessories for all vehicle types, or get specific and type in your model and year.
Protecting those floors are important and thanks to full-coverage floor mats and liners, it is easy and affordable to do. Premium liners and mats protect the carpeting and go a long way in keeping your vehicle looking new. Choose from different color and material options to best fit your lifestyle.
Managing cargo is another way Chevy drivers customize their vehicles. Whether you are constantly on the go or have a big family investing in some space-saving cargo it makes your vehicle feel even more spacious than it is. Choose from utility racks, sliding toolboxes, or extenders for that extra room.
We cannot forget about the wheels! Not only could new wheels and rims be attractive, but they also can increase your vehicle's driving performance while on the road. Upgrade your 2018 models' wheels to maybe a sporty 5 or sleek 7-split-spoke. Upgrading your tires can go a long way in making your vehicle best fit you.
Buying a car is exciting, but upgrading your vehicle's accessories to leading-edge looks is even more fun. Express yourself through your Chevy vehicle! We promise it'll make driving more fun! You can find official Chevy accessories online or by visiting your Tinley Park Chevy dealer today.
What are you waiting for? Head over and see us at Apple Chevy today and learn more about our specials on new vehicles, accessories, and services. At our Chevy service department, you can find our certified mechanics ready to assist you. Search "Chevy dealer near me" and stop in today.