2019 Chevy Tahoe Trims and Specs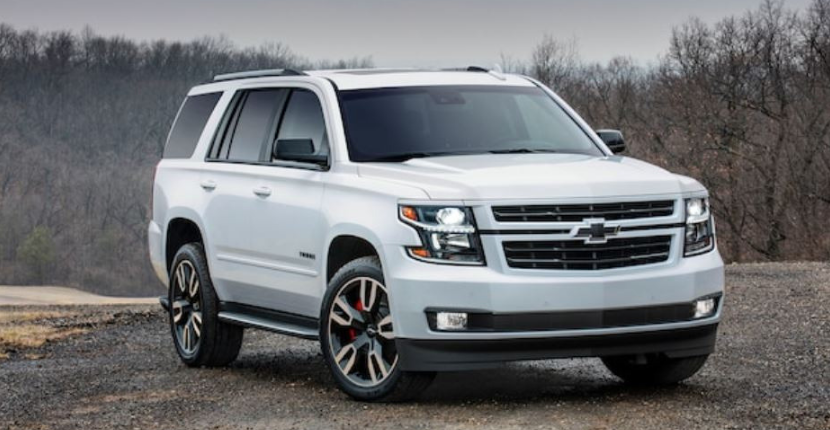 Hey Chevy fans- want to see the latest news on the 2019 Chevrolet Tahoe? Find out all the details here at Apple Chevy first. We know you all are waiting for that 2019 Chevy Tahoe to hit the Chevy dealer near you, so why not give a little sneak peek.
Rumor has it this fourth edition Tahoe will be the last of the Tahoe family, but certainly not the least of its kind! America's favorite SUV comes with new features since the recent years. Starting us out with color, Chevy is adding a new Shadow Grey Metallic option for the outside of the vehicle. It is available now on the 2019 RST Tahoe.
The high-speed chase just got a little more exciting- with new government vehicles available. The new 2019 models are equipped to handle the demands for police, fire, and safety officials. This upgrade is designed for better radio with reduced static, interference, and unwanted noise that might interfere with the line of duty.
With 6 trim levels for the new Tahoe, there is plenty of options to fit everyone's wants and needs. The first trim, Tahoe LS starts out at $47,900 followed by the second LS with AWD. The third and fourth are the Tahoe LT one with RWD and the other with AWD. The last two trims are the Tahoe Premium Four Door with RWD and the highest trim with AWD. The Premium AWD starts out at $65,600.
We cannot forget about the new engine that gave the Tahoe a top range for its class. Base engines get 355 HP from the eight-cylinder engine that provides drivers with a smooth ride. The RST trim gets a 6.2L V8 with 420 HP.
If there's something that Chevy continues on every model year, it's reliability. This Tahoe is an SUV you can rely on to get you to and from, all while providing you with luxury and performance.
Looking for Chevy models for sale? Stop in and see us at your Tinley Park Chevy dealer- Apple Chevy. We have hundreds of new vehicles waiting for you to take a test drive today! For more information on your Chevy dealer, visit us online or give us a call at (844) 355-1738.