2013-2017 Chevy Spark Makes a Comeback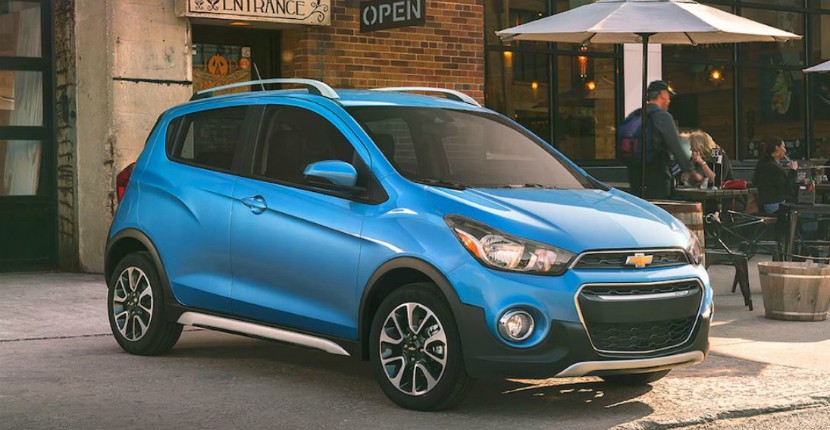 Some great things come in small packages. That is what Chevrolet Spark owners and buyers seem to be saying with their purchases.
Wheels.ca tells us, "The Spark hatchback came to life in 2009 based on the 2007 Chevrolet Beat concept car, which had won a beauty contest of sorts (no, really). It rode on GM's new Global Small Vehicles front-drive platform developed by GM Daewoo engineers in South Korea, which also underpins Chevy's Sonic and Trax crossover. While international sales began in 2010, the Spark didn't arrive in North America until later in 2012."
The 2018 Chevrolet Spark is a small vehicle, but it still offers decent interior space for its drivers and passengers. This vehicle also has stylish interior features including an available MyLink touchscreen. You also get some standard safety features like four-wheel antilock brakes, hill-hold assist, electronic stability and traction control and more.
The original engine in the 2013 Spark was a 1.2-liter DOJC port fuel-injected four cylinder engine. However, in 2016, this vehicle was redesigned and given a new all-aluminum 1.4-liter four cylinder engine. This new engine gives you a bit more power, and it is paired with a two-mode CVT transmission.
Another great thing about the Chevy Spark is its price tag. This is a very affordable vehicle. When it first came out in 2013, Chevrolet had the base price of this vehicle starting out at just $9,995.
According to Wheels.ca automotive news, "Chevy Spark owners recognize a good buy when they see one. They like their little car because it provides basic transportation at an agreeable price, yet it doesn't feel entirely cheap, the cabin is spacious for what it is, and there are some high-tech features that can surprise and delight."
Whether you are buying a newer Chevy Spark or you are buying a pre-owned Chevy model all the way back from 2013, this small vehicle has some big things to offer. That is why many people are buying used Chevrolet Spark vehicles.
Looking for new or used Chevy models for sale? Check out Apple Chevy. We are your Tinley Park Chevy dealer, and we have a great selection of vehicles for you at great prices. Looking to upgrade to a Chevy Spark? Check out our inventory here. We also have other cars, trucks and SUVs you may like.
Let us help you find the vehicle you are looking for. Stop by Apple Chevy today, and see what we can do for you. We look forward to helping you!