2019 Chevy Silverado vs. GMC Sierra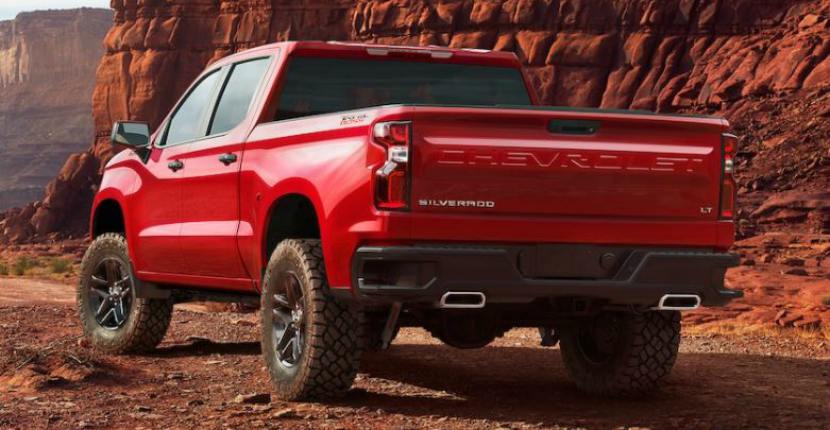 When you're looking into purchasing a new vehicle, you want to be sure you are getting what you want and need. That makes vehicle comparisons really important to check out. We are going to make it a little easier by showing you a comparison of the 2019 Chevy Silverado and the 2019 GMC Sierra. Let's check out the similarities and differences between these two vehicles for the 2019 model year.
For the Sierra, all we have to go on are the spy photos, so this will be an exterior style comparison.
One big difference between the look of these two trucks is the wheel wells. In the past, both the Silverado and the Sierra have had wheel wells that were square. For 2019, the Silverado is changing it up and giving you rounded wheel wells. The Sierra, however, looks to have a wheel wells that are "semi-octagonal" according to GM Authority. This gives you a fresh perspective on the square wheel wells.
The character line of these two trucks will also be slightly different. The Chevy will have a character line that starts at the headlights and moves at a downward angle when it starts past the mirrors. The Sierra doesn't look like it will have a character line at all.
These vehicles will also have some key differences on the front and back ends of these trucks. The front of these vehicles will be different when you look at the grille and lights. The front grille and headlights look to be more integrated together on the 2019 Silverado, while these components on the Sierra seem more individually defined.
Also, according to GM Authority, "Spy shots of the Sierra also appear to show that the hoods of both models are quite different. Whereas the Silverado features two power domes (bulges) pushed towards the edges of the hood, the Sierra appears to have less prominent bulges."
Finally, the tailgates on each of these vehicles appear to have different positioning. The 2019 Silverado and 2019 GMC Sierra are two exciting trucks to look out for, just take note of their exterior style differences we looked at above.
Looking for a Chevy dealer near you? Look no further than Apple Chevy. We have a wide selection of great new and used trucks. You can choose from vehicles like the 2018 Chevy Silverado or the 2018 Chevrolet Colorado. We can help you upgrade to your dream vehicle, so stop by Apple Chevrolet today. Also, be on the lookout for some great 2019 trucks like the 2019 Chevy Silverado.