No Seven-Speed Manual for the 2019 Camaro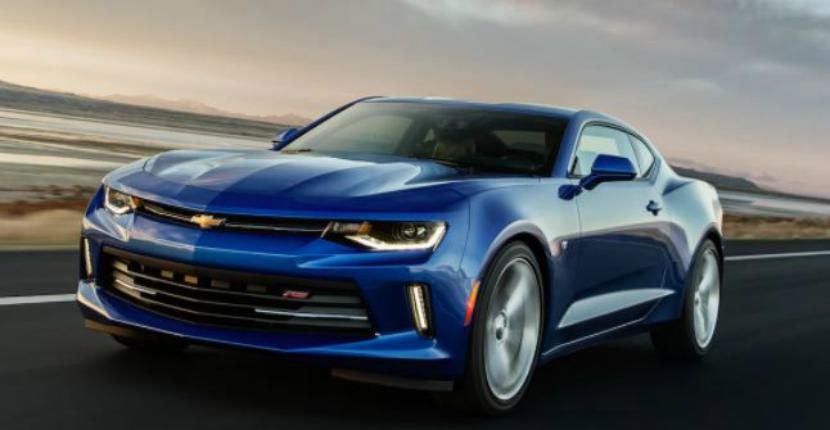 Don't go searching for a "Chevy dealer near me" this summer and expect to find 2019 Camaros with a seven-speed manual transmission, because this task will prove to be quite impossible.
CARB Uncovers Camaro Specs
According to the newest document filed with California Air Resource Board (CARB) on February 14 by General Motors, the 2019 Camaro will not be getting the seven-speed manual—or "M7" as it would be listed in this document under the Camaro's transmission type.
This new document, which is an amendment of sorts, comes just weeks after GM filed their original document that specified the new Camaro would have an "M6" (six-speed manual), "M7" (seven-speed manual) and "SA8" (eight-speed automatic).
It seems we have the CARB to thank for the update, as this news may have not been divulged quite yet. For those unfamiliar with CARB, it's California's "clean air agency" in the government. In order to encourage and protect public health and environmental resources by reducing air pollutants, CARB requires all automakers to get each model they want to sell tested and certified. Automakers generally apply for their certification several months before a model makes its way to a dealer's lot, as they must get approval that the vehicle follows the state's pollution laws.
Upon filing the first document, auto buffs and Camaro fans took the news by storm and everyone from Auto Guide to CarBuzz and Motor1.com dived into these developments. It's not uncommon for changes to be made with CARB documents, so when the replacement order was submitted, it didn't come as a shocker to many—not to an auto publication, a Chevy dealer or Camaro enthusiasts.
Under the Hood of the Current Camaro
Right now the 2018 Chevy Camaro is offered with a six-speed manual and an eight-speed automatic transmission in all models except the ZL1, which has the 10-speed automatic transmission.
What May the Future Hold?
In addition to omitting the "M7" transmission, GM added "SA10" under the 2019 Camaro transmission type in the new CARB document. This makes us question whether other models of the Camaro (aside from the ZL1 and ZL1 1LE) will get the 10-speed automatic transmission.
Maybe we'll see the Camaro SS with a new 10-speed. It wouldn't be a huge leap, as GM and Ford worked together to develop a 10-speed semi-automatic transmission, which is in the GT and F-150 Raptor.
Looking at the history of the Camaro, it also seems the sports car is due for some big design upgrades, a new 3LT trim and maybe even a V8 model at a more affordable price.
Keep checking in with us at Apple Chevy to find out when the 2019 Camaro will make it to our lot. Whether you're looking for a "used Chevy near me" or seeking new 2018 models, Apple Chevy is the answer—with a variety of new and used Chevy models for sale.