The History of the Chevy Camaro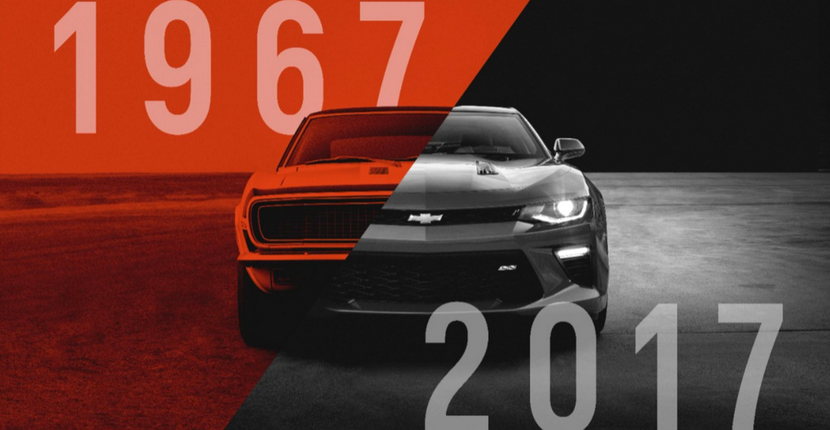 Some of us might still remember the release of the Chevy Camaro– born out of necessity to destroy the Mustang, a real Wonder Woman of the car world. The first Chevy Camaro came out in 1967, releasing all of the good kind of havoc into the world. Since then, as most of know, it's been featured countless movies and is basically the 'what's what' of dream cars.
The Camaro has it's own history, yes, but it also a part of our history. There is a video that has been circling the internet by James Pumphrey about the Camaro. He tells us everything we want to know about how it came about and what Chevy has been up to since then. He's loud and fun, just like the Camaro.
The Chevy Camaro is currently on its sixth generation model, still withholding the visual and mechanical concepts of the first model in 1967. Chevy calls it "a legend at any speed," and it starts under $30,000. Year after year people continue to aspire to own a Camaro because of it's power and it's style. This current model has four available powertrain options and it goes 0-60 MPH in 3.5 seconds.
Honestly, the Camaro sells itself. Chevy has really shown their pride in their history lately. The Chevrolet Hot Wheels series was great, along with the Redline series! These special edition vehicles are a dream come true for car enthusiasts and people who grew up as these car brands did. Not only that, but Chevrolet did a great job taking the concepts of the series and embedding them into the design of the cars.
It might have started off as a competitive tool to defeat the Mustang sales, but it has become an integral part of the car community. Check out your Apple Chevy dealership for more information on the Chevy Camaro and other Chevy classics!