Chevy is Developing a Commercial Utility Version of the Colorado ZR2 Pickup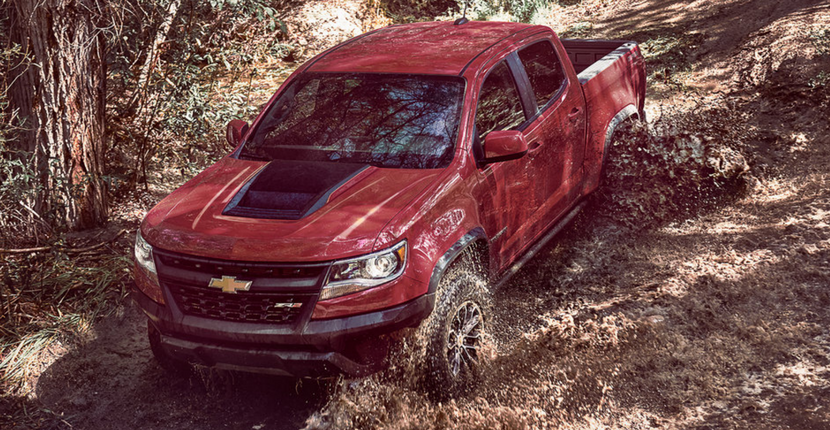 Chevy fans and critics alike just can't stop buzzing about the Chevrolet Colorado ZR2 pickup truck. Ever since its release earlier this year, Chevy dealers have had a difficult time keeping this high-performance truck in stock. Now, the news that General Motors will soon release a Colorado ZR2 commercial truck has the Chevy community awash with excitement yet again.
The news that a ZR2 commercial pickup is in development came about as the result of a series of leaks from spy photographers. The paparazzi caught a glimpse of a modified Colorado ZR2 at Chevy's testing site in Milford, Michigan this summer and noted that the truck's traditionally aggressive styling and trademark wheels were now accompanied by the sort of details you only see on trucks which are optimized for utility service. The photographs reveal a Colorado ZR2 with an even more robust suspension and utility tool boxes in the rear instead of a traditional pickup bed.
While the news is definitely exciting, it's not too much of a shock. Chevy fans will remember that GM previously showed off a ZR2 utility concept during the original media launch of the first ZR2 truck. The utility concept, which initially debuted as a support vehicle for the ZR2, featured an extra one-inch lift in the suspension–a notable detail that Chevy seems to have liked enough to expand upon in the new prototype. Other intriguing new ZR2 utility pickup components appear to include a snorkel, white LED reverse lights, a revised rear bumper and the addition of a ZR2 logo on the tailgate.
Chevy drivers who work in the gas and oil pipeline, forestry, heating and air conditioning service, or logging industries are sure to enjoy the new Colorado ZR2 commercial utility truck when it eventually becomes available.
In the meantime, those who are looking for something similar (and especially those who love to take their Chevy off-road) will also have a potential ZR2 AEV truck to look forward to. The automaker debuted the concept truck at the 2017 Specialty Equipment Manufacturers Association (SEMA) show in Las Vegas earlier this year. Built in collaboration with off-road manufacturer American Expedition Vehicles, the ZR2 AEV concept features AEV front and rear off-road bumpers, complete underbody skid protection, an expedition bed rack, high clearance fender flares, a snorkel and 35-inch BF Goodrich KM2 Mud-Terrain tires.
Perhaps Chevy will include the best parts of the ZR2 AEV inside the forthcoming ZR2 utility truck? We've got our fingers crossed.
Find out why Chevy fans are so hyped about the 2017 Chevy Colorado ZR2 pickup truck and get a feel for what you can expect out of the commercial utility truck model–visit a Chevy dealer near you today for a test drive. At Apple Chevrolet, we've got brand new ZR2 models ready and waiting for you.