Chevy Teen Driver Technology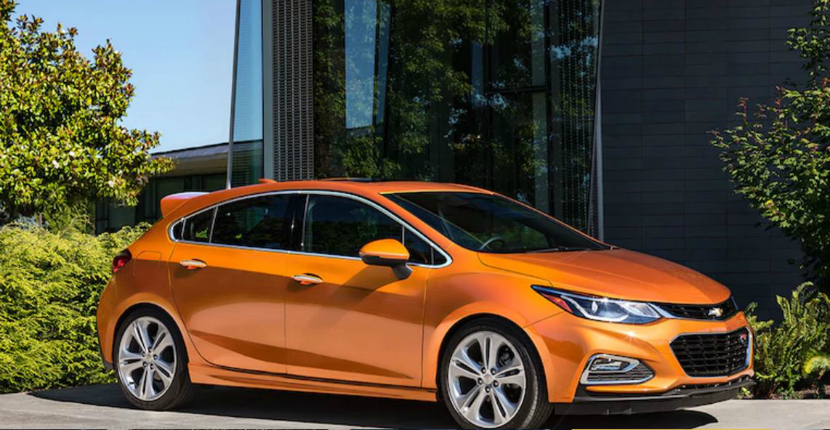 At your Tinley Park Chevy dealer, we know that teaching your kids to drive is a challenge. That's why we're proud of Chevrolet for developing their new Teen Driver Technology, a program that helps teens understand and improve their driving, all while making sure parents know that their child, and their car, are safe.
"We all remember the day that we first got our license and the concerned look on our parents faces as we drove away," writes Nolan Browning for Digital Trends. "The sense of freedom and excitement that we have as a teen driver can often mask the real dangers of hitting the open road. The truth is that, according to the Insurance Institute for Highway Safety, drivers between the ages of 16 and 19 have a driving fatality rate three times higher than drivers over the age of 20."
Helping make better, safer drivers
Taking this into consideration, Chevrolet developed a program that educates teens about their driving and lets parents set boundaries for their budding drivers. For many new Chevrolet models, like the 2017 Chevrolet Cruze, this feature comes standard.
Operating with Chevy's MyLink feature, the program allows parents to create a special PIN code in order to access and change Teen Driver settings. This allows guardians to set boundaries that limit vehicle speed, control maximum volume limit, set verbal speed warnings and even mute audio until all passengers have fastened their seatbelts. Extra safety features, like traction control or lane keep assist, cannot be disabled when the car is in Teen Driver mode.
"All of these systems worked very well as we did our best to imitate a teen during our time behind the wheel," says Browning. "Hopping behind the wheel and turning up the radio would prove futile until we yelled at the passenger to 'buckle up.' Any attempts to turn off the lane keep system and blast down the highway at over 70 mph were met with a visual warning on the dashboard display. The only true speed limit setting will not allow the driver to go over 85 mph and works like a charm."
OnStar Smart Driver enhances Teen Driver technology
As an added feature, Teen Driver technology works with OnStar to provide a detailed report as part of the OnStar Smart Driver system. Teens will see a score and specific readouts about their driving habits, allowing parents and new drivers to work together to discuss how to create better driving habits. This feature is available in newer GM vehicles, and it's included free for five years as part of the basic OnStar plan.
"Many may feel like a feature like Teen Driver removes any trust a parent may have for their child," says Browning. "But we think it is a great tool to simply communicate potential improvements and help coach a young driver on positive habits behind the wheel. Overall, the Teen Driver and OnStar Smart Driver technologies are a great tool for drivers of any age to learn how to keep alert on the road and avoid an accident."
Find yours in Tinley Park
Chevrolet models that include this new technology include the Cruze, Malibu, Volt, Bolt EV, Camaro, Equinox, Traverse, Suburban, Tahoe, Colorado, Silverado 1500 and Silverado HD. If you'd like to see how this technology can help make your family full of safer, better drivers, stop in and see us at Apple Chevrolet in Tinley Park! We've got a great selection of these vehicles on our lot, and we'd love to help you find the right fit for your family.