The Chevy SS will Retire after 2017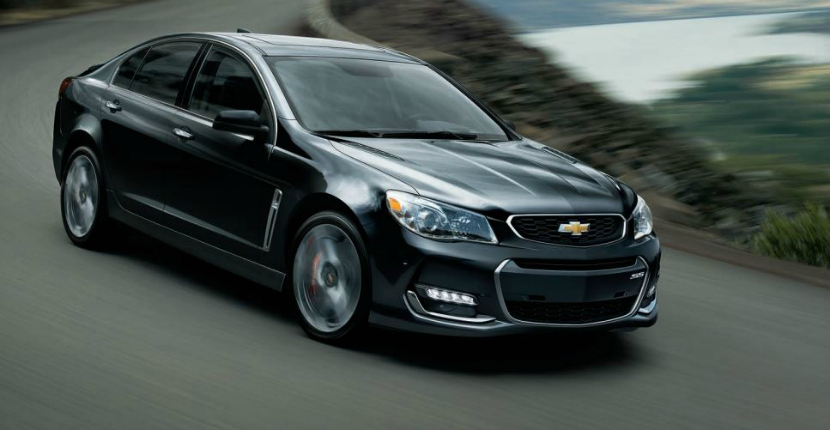 While the Detroit auto show is full of exciting new products, it also can bring undesirable news. Ever since General Motors announced it would be shutting down manufacturing in Australia, questions about the fate of Chevrolet's sleeper sedan – the SS – have popped up. Well, as it now turns out, the SS is dead.
Introduced for the 2014 model year to fill the void left behind by the Pontiac G8, the Chevy SS was greeted with a high degree of enthusiasm, especially by hardcore muscle car fans.
In late 2013 GM announced its plan to stop producing vehicles in Australia by 2017, cutting 2,900 jobs and closing an assembly factory and engine plant. GM said the decision stemmed from the sustained growth of the Australian dollar, high cost of manufacturing, and the small domestic market.
Apparently not even its role as the NASCAR Cup entry could keep it alive as a homologation special. There's no word on what will replace it in the upcoming NASCAR season.
Killing the car makes financial sense for GM, but it's still the end of one of the coolest cars on the market today. Of course, that doesn't mean Chevy is going to stop production tomorrow and crush the SS sedans at dealer lots – there's still time to snag one if you want it!
GM Corporate Officer Alan Batey said the decision comes because GM is ending vehicle production in Australia. It will continue to sell vehicles in Australia.
GM Chief Engineer, Al Oppenheiser, said that despite its mediocre sales (of less than 3,000 units a year), the SS could get a successor, but it's a decision that depends on what will happen with the Zeta platform that underpins all Holden vehicles.
"It sells what it's supposed to. And we haven't announced an end date to it, so we're just… we know that there are some decisions made on the Zeta [platform], that are imminent, and right now we're just focused on the new '17 model, which is great. It has the LS3 with the manual and the active exhausts, and it's a great car," he told CarScoops.
When asked whether the next-generation model will use a V-8, Oppenheiser said that he doesn't know and that he's "not at liberty" to say. The SS was based off the Holden Commodore.
An official decision about the future of the Chevy SS is expected to be announced by the end of 2017. By that time, GM should also reveal what products will replace the Holden Commodore. Apple Chevrolet is sad to see the SS go, but we look forward to its potential replacement! While we wait to see what will replace the SS, check out all our new Chevy models.