New Year's Discounts Make Chevy Trucks a Better Value Than Ever!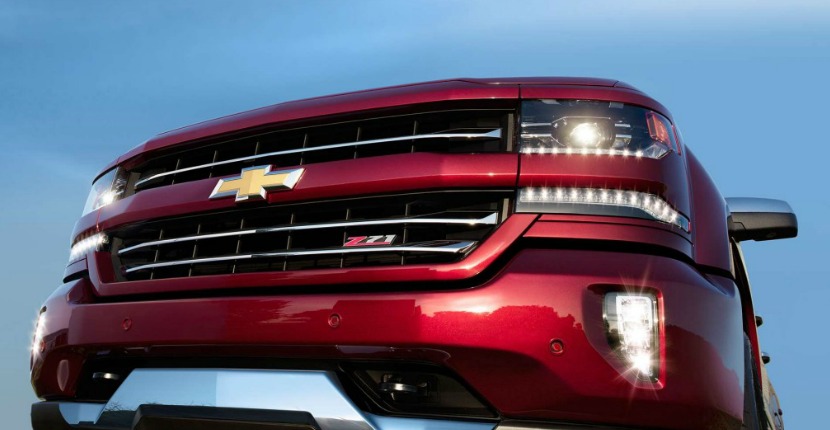 Despite the fact that interesting and innovative new kinds of vehicles are always emerging across the automotive industry, particularly in this rapidly evolving day and age, we think it's fair to say that there's still very little on the market that can truly compete with the pure, common-sense utility of a sturdy pickup. After another year of successful reminders of why Chevy trucks have been such a classic American automotive staple for so long, Chevy now offers some downright unbeatable incentives to help ring in a big year of expanding their efforts even further.
Perhaps surprisingly, the best-selling consumer and critic favorite Chevy Silverado 1500 sits at the top of the incentive list, with more than one offer in place to cut over $10,000 from the award-winning pickup's asking price. A constant contender at the top of pickup sales reports, the rough and ready Silverado has been going above and beyond the call of duty for almost twenty years now as the worthy successor to the legendary Chevy C/K truck line. Topping out at over 400 horsepower with the help of a recently updated, optional EcoTec3 6.2-liter V8 and standing as the recipient of repeated best-of awards from Motor Trend, Car and Driver, and many international automotive shows, unprecedented incentives on models like the 2016 Silverado 2500 HD LTZ and Silverado 3500 truly make this confident classic a bigger value than ever before.
Filling out a roster of popular, successful utility vehicles all looking to move out quickly and make room for plenty of new arrivals, the reliable Chevy Suburban also comes available with some very inviting price cuts this season. For those looking for a sturdy large SUV that's well known for innovating the modern balance of utility and accommodation, the 2016 Suburban LT's similar discount of over $10,000 makes it a downright sensible choice for a tried-and-true SUV with all the modern trimmings. Other version of the 2016 Suburban top the sales charts with discounts totaling over $11,000, making it the perfect time to stop in and get to know the perennial favorite that's been defining utility vehicles for nearly a century!
As if there weren't enough to anticipate in this already bustling new year with all of the creative energy currently on display at General Motors and across the automotive industry as a whole, we're happy to see that the company is finding another way to give us reason to celebrate and look forward. For everything you'll need to know about what's coming from Chevy, and for all of the details on these amazing limited offers on some of the company's finest Chevy trucks, be sure to stop in to Apple Chevy soon!