2017 50th Anniversary Chevrolet Camaro Released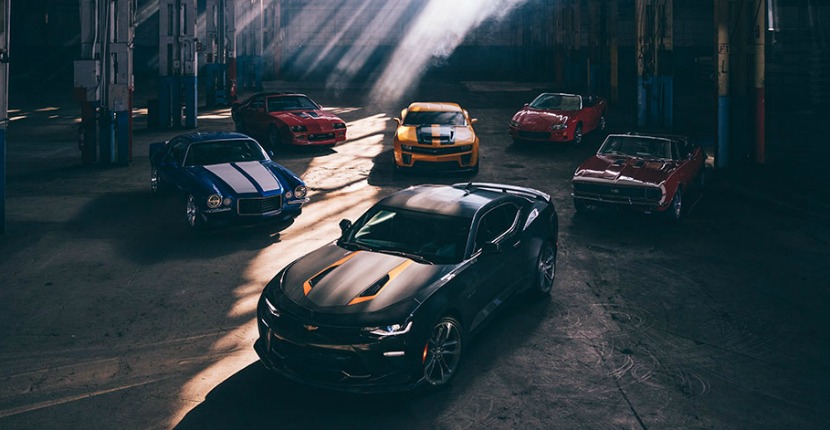 To celebrate the 50th anniversary of the Camaro, Chevrolet is releasing the 2017 50th Anniversary Chevrolet Camaro. The model will harken back to muscle car glory days.
"Over the past half-century, the Camaro has fostered enthusiasm, camaraderie and memories like few other vehicles," Steve Majoros, marketing director of Chevrolet cars and crossovers, said in a news release. "It's a passion Chevrolet takes seriously and the activities this summer are a way of giving back to those who have made the Camaro an icon."
But how did we get here?
The first-generation Chevrolet Camaro was a response to the popularity of the Ford Mustang, but it took on an identity all its own. Chevrolet introduced the Camaro on September 29, 1966 – it sold 221,000 units in one year.
The second generation of Camaro went down as the most successful. By 1979, the Camaro saw its best model year: 282,571 Camaros were sold, nearly 85,000 of them Z28s.
The third-generation Chevrolet Camaro introduced an all-new architecture, a contemporary strut-type front suspension, rack-and-pinion steering and more. The third-gen was also a secret track star, reaching its pinnacle with the 1LE package, introduced in 1988. Other firsts were present, too: the third-generation was the first Camaro to feature a hatchback and the first American vehicle to incorporate factory ground effects. It was named Motor Trend's Car of the Year for 1982.
Four years after the demise of the nameplate, Chevrolet shocked and awed media and the public alike with the 2006 Camaro concept. With some help from Australia, the Camaro returned in 2009, seven years after the fourth-generation, riding on the Zeta platform with retro cues. The fifth-generation would go on to outpace rivals in the sales war, selling 500,000 cars.
Today the Camaro has shifted from its Zeta bones to the nimble and lightweight Alpha platform, and gets its power from the Corvette's 6.2-liter LT1 V8 engine. Like its 1982 predecessor, it was named Motor Trend's Car of the Year for 2016 and has only further cemented Camaro's dominance as not only a pony car, but a world-beating sports car.
Now to celebrate its 50th year, a unique version of the new 2017 Camaro SS 50th Anniversary Edition will lead the 100th running of the Indianapolis 500 next month. It will be driven by motorsports legend Roger Penske, who is marking 50 years as a race team owner. With 455 hp on tap, the Camaro SS pace cars require no performance modifications to lead the racing field. It's the ninth time Camaro has served as the pace car and the 27th time for Chevrolet, dating back to 1948.
We at Apple Chevrolet say cheers to fifty years of Chevrolet Camaro – and many more!