Chevy Steps Ahead with Well-Equipped 2018 Equinox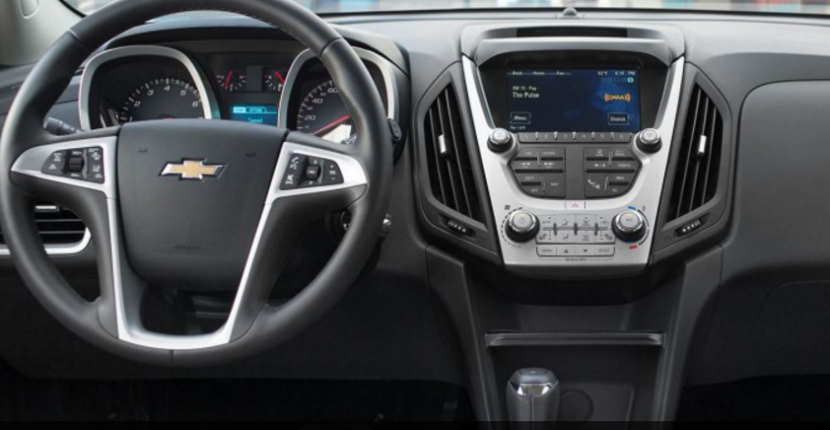 After an impressive rise to the top of Chevy's sales list over the past few years, the increasingly well-equipped Equinox seems dead set on continuing its successes for another year. Bringing a wider selection of features, additions, and options to bear on an already thorough formula, the upcoming 2018 Equinox also seems to be looking to set some new standards for its highly competitive class.  Today, we've got plenty of recently-announced details to give you even more reason than ever before to take a closer look at the popular, industry-leading Chevy Equinox.
It hasn't been taken for granted by drivers that Chevy has been receiving an impressive variety of accolades from across the automotive industry lately, and the company now looks to present some of its best work to date. Soon, the newest redesigned Equinox will look to reinvest Chevy's recent wave of support in a crossover SUV that's not only up to snuff with the best of its class, but also able to show the industry a new standard of performance and accommodation. Naturally, it all comes available for a price that makes it clear that the best vehicles on the market don't have to be exclusive.
Delivering plenty of newly redesigned details to drivers for a whole new feel, the 2018 Equinox definitely has to be tested to be truly appreciated. For starters, new 9-speed automatic promises to bring out the best in a wide variety of new engine options, each of which strikes an increasingly capable balance between power and efficiency. A groundbreaking new 1.6-liter turbodiesel engine makes the 2018 Equinox the first in its class to offer such an option, and a choice between 1.5-and-2.0-liter turbocharged gas-burners rounds out the traditional approach without losing step.
When it comes to the new Equinox's interior amenities, drivers and passengers alike can look forward to increased cabin space, a selection of updated infotainment features (like a now-standard MyLink touchscreen) that push the standards of the Equinox's price range, and the addition of many automated safety features that were previously only optional or unavailable.
Taking to heart both the positive and negative feedback on recent models, Chevy now looks to deliver on the promise of one of the highest points of its long and celebrated career as one of America's most trusted automakers. The arrival of the 2018 Equinox undoubtedly finds the company at the top of its game, and you can bet that there will be plenty more to come about it soon. For the time being, you can learn everything you'd like to know about both the Equinox and all the rest of Chevy's award-winning new vehicles right here at your Tinley Park Chevy Dealer. Whenever you need us, we're always ready to help!