Chevy Looks to Expand Industry-Leading Teen Driver Technology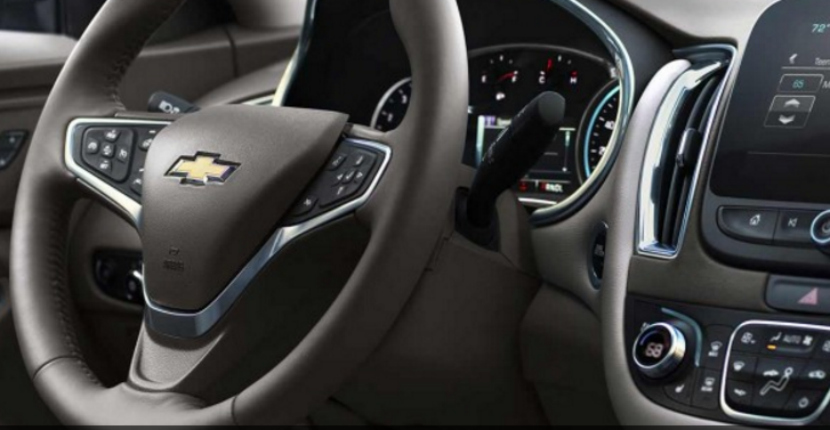 It's certainly been a very busy few years in the development of a lot of new technology for our vehicles, not the least of which has been a whole slew of sophisticated safety features. With additions like adaptive cruise control, front collision sensors, and parking assistance becoming nearly universal in recent cars and trucks, it's only more fascinating all the time to see where the trend in high-tech safety is headed.  Those of us at your Chevy dealer in Tinley Park couldn't be more excited.
In light of the common sense of developing such helpful technologies, Chevy now looks to get ahead of the curve by opening a whole new chapter in modern vehicle safety. Rather than thinking in only immediate terms, Chevy designers have thought about how safe driving can often be a worry even for those who aren't actually in the car.
Specifically, the company has designed some innovative new technology that allows the parents of teen drivers to have a deeper peace of mind than ever before. By offering parents the advantages of what Chevy calls their Teen Driver system, which provides the ability to set speed and volume limits, as well as limiting vehicle function in the event of unsafe conditions like an unbuckled seatbelt, the company also looks to lend parents the opportunity for more hands-on guidance even when they aren't in range. For any parent who's known the stress of having a first-time driver going through the early stages of developing responsible driving habits, this technology promises some much needed relief.
When it comes to the details of Chevy's Teen Driver technology, the system offers speed limit and audio volume limit controls through a master key fob. In the event that seatbelts aren't fastened before departing, all vehicle audio is cut off as a reminder. A host of the aforementioned standard safety features, including lane departure warnings and stability control, are locked on as well, giving parents a reassurance that all assistance features are working at all times.
After finding success by including a basic version of the Teen Driver system in the 2016 Malibu, Chevy now looks to expand the technology to ten of its current and upcoming vehicles in short time. By expanding the industry's view beyond the first level of driver security, the company also stands to lead the way into much further development of truly comprehensive vehicle safety technology. Though many competitors have been rolling out basic systems of similar intent, Chevy's Teen Driver system remains the most capable and thorough of its kind. You can find out more here as we keep up with more Chevy news, and you can always count on getting an ideal firsthand look at all of Chevy's current award-winning vehicles right here at Apple Chevy.