The Chevrolet Bolt: A Lifestyle Fit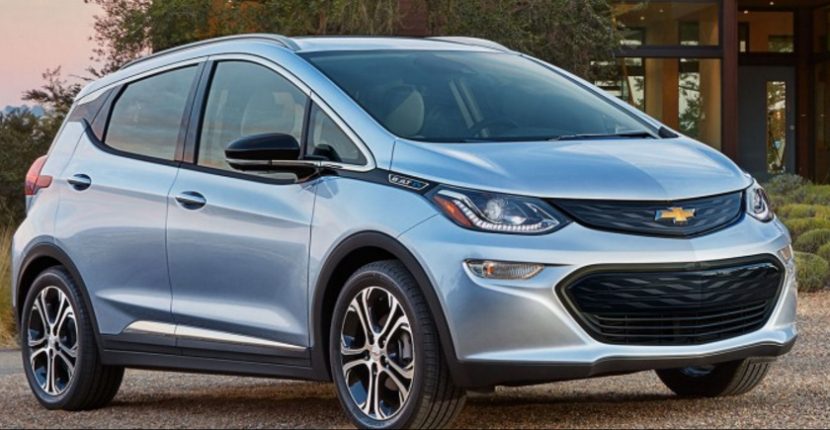 It's not an easy to decision to go all-electric. For many, electric vehicles (commonly nicknamed EVs) seem out of the question when it comes to their busy, always-on-the-move lifestyle. But when you're behind the wheel of a Chevrolet Bolt, an electric car doesn't seem like the impossible—it seems like your typical car.
As with any new technology, the everyday experience is constantly being made easier as more strides are taken to increase the single-charge range of an EV. When you look at the savings at the pump alongside the Bolt's starting price of only $37,495, it's clear that Chevrolet is serious about making EVs a competitive and worthwhile market for the standard driver.
To do that, Chevrolet has started incorporating even more functional yet practical technology into the Bolt. According to Washington Post writer Brian Fung, one of these nifty Bolt features is one-pedal driving. An optional feature that drivers can unlock by a simple downward tap on the shifter, one-pedal driving means that the Bolt employs its brakes as soon as you lift your foot off of the accelerator, allowing regenerative braking to send power back into the battery to make for an intuitive and efficient driving experience.
While many buyers are concerned that EVs like the Bolt will drive far too differently from what they're "used to," Fung assures that driving the Bolt is no different than any other vehicle.
"Performance-wise, the Bolt is about as peppy and responsive as any car you've probably driven, if not more," wrote Fung. "That's thanks to the nature of electric driving: unlike conventional engines that need to rev up, electric motors can apply maximum torque instantly."
Even with that power, the Bolt boasts an EPA-rated 238 miles of range per full charge, a statistic that Chevrolet points out is five times the amount of the average daily commune of 40 miles. That means there's plenty of punch to go to work, run errands, go out and come home before having to charge. That's even a more impressive number than the Tesla Model 3's current expected range of only 215 miles, which, even though it has not yet been released, will definitely out-price the five-passenger hatchback Bolt.
Have you thought about switching into an EV? With charging stations becoming more prevalent and gas prices continuing to climb as EVs come down in price and put out greater range, it's no wonder that many are making the switch into a Bolt themselves. Although we don't currently have the Chevrolet Bolt, we invite you to stop by at see us at Apple Chevrolet of Tinley Park today to talk about getting behind the wheel of any one of our great Chevrolets.
If you are not looking to make a switch to EV just yet, we have a great selection of new vehicles and vehicles under $10,000.