Fresh Styling and Tech Updates Make For the Best Chevy Tahoe Yet!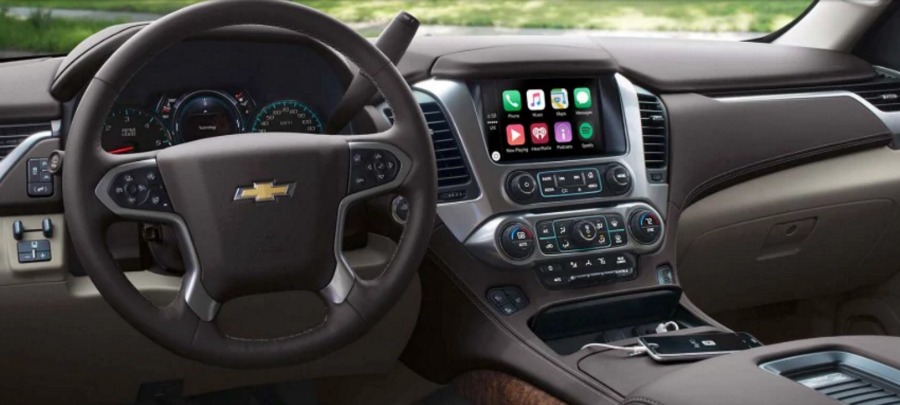 The long-running Chevrolet Tahoe continues to uphold its dedication to improvement this year, adding to a pioneering legacy of utility with plenty of updated style and technology. Having served as both a leading commercial SUV and as an iconic part of non-commercial vehicle fleets in industrial, government, and even military applications, the Tahoe doesn't have much trouble providing some pretty impressive credentials. Now, with Chevy undertaking a considerate update to give the old classic some striking new flavor, drivers and critics alike are finding plenty of reason to get to know the exceptional Tahoe all over again. If we do say so ourselves, the results seem to show that there's nothing but a good time to be had in doing so!
Evolving from the successful Chevy Blazer in the mid-90s, the young Tahoe quickly came to represent some of Chevrolet's most successful work in their focused efforts to raise the bar of the burgeoning SUV segment. In moving toward a more powerful, spacious design, Chevy certainly laid the groundwork for what was soon to become the standard of SUVs at the turn of the millennium. Continuing to lead GM's stable of larger utility vehicles, and of course in coming to be used in many official capacities like law enforcement and military transport, the Tahoe has remained a staple of effective, heavyweight utility vehicles even as the younger generations of SUVs have more recently begun to look toward more compact, sporty designs and crossover styling.
Of course, as critics and reviewers are noting, there's always a need for a more capable and durable option, particularly in the midst of so many modern compact and crossover-style entries. It's with that fact in mind that the Tahoe still stands stronger than ever in its tried-and-true position to this day. Receiving a sleek makeover for this new round of reliable duty, reviewers continue to agree that the 2016 Chevy Tahoe retains all of its strengths while gracefully taking on an updated sense of smoothness and stylish angular simplicity. Giving it something of a more classic, vintage military utility vehicle feel, the shift in style only compliments the well-earned, longstanding legacy of this experienced SUV.
While easily maintaining its proclivity for towing and storage with the power to pull over four tons and by providing nearly 100 cubic feet of available space, the 2016 Tahoe also brings a new host of technological accommodations on board. First, Chevy's MyLink interactive hub presents a variety of entertainment and information systems in a convenient arrangement, also providing smartphone connectivity that's easily up to snuff with the competition as well as a wide variety of new, ultra-modern safety features. With more than enough new additions and notable re-styling to call this the best Tahoe yet, you can bet that we'll be ready and waiting right here at Apple Chevy to give you all of the personal time and detailed info that you'll need to get to know one even better! We've got a good feeling that you'll be glad you did.