Chevy Offers A Detailed New Look at the Evolutionary 2017 Bolt EV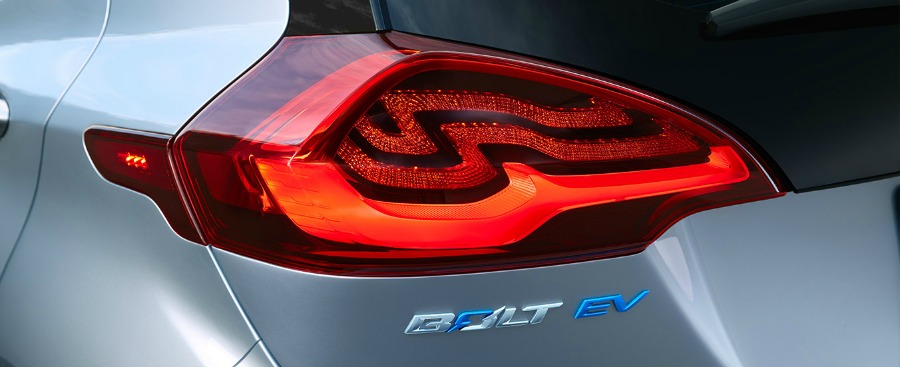 With things starting to heat up in the electric vehicle arena in this age of advanced energy innovation, the anticipation surrounding the upcoming 2017 Bolt EV is certainly following suit. As car makers turn more of their resources toward the development of evolutionary alternative energy vehicles, the segment is undoubtedly beginning to move on from its infancy, cementing itself as a fundamental force in the progress of the modern car. In this light, the Bolt promises to bring electric technology to wider audience than ever before, and Chevy has recently brought some new details to light on exactly what's going on with their new star.
Looking to stack up to more specialized electric vehicle makers when some of the segment's newest and most exciting entries arrive later this year, Chevy has clearly been putting some serious effort into outfitting the Bolt with as many top-of-the-line components and accessories as possible. In addition to going above and beyond with the expected standards, the Bolt looks to be primed to present some innovative new features as well, which will no doubt help to set it apart from the competition as the electric vehicle market continues to expand.
To start with the basics, prospective drivers and members of the automotive press have already learned that the Bolt, which is planned to go on sale in the fourth quarter this year, will be a five-seat hatchback capable of at least 200 miles of range on its 960-lb, 60-kW lithium-ion battery, and that it will employ some innovative new architecture to extend the capabilities of that battery as well. Now, some new details about the Bolt's inner-workings and capabilities have been released by Chevrolet that clarify some of the remaining ambiguities and place it significantly ahead of its competitors in terms of available specs and related information.
Built to last for the life of the vehicle, the Bolt's battery pack will be dealer-serviceable and bolstered by a more integrated body/battery structure than previous EVs. Designed to manage temperature fluctuation better than standard batteries in general thanks to both its basic structure and a variety of support features, the innovative system has been designed to run at higher temperatures than competitors' batteries and to put more of its stored energy to work thanks to a specialized, integrated cooling system. Further, Chevy has stated that the Bolt's battery will be able to fully charge in nine hours with a familiar 240v AC outlet, as well as gaining 90 miles of range on a 30-minute session with a DC quick charger.
Let there be no doubt left that the 2017 Bolt has got a whole new standard to bring to the world of electric vehicles later this year, and that it plans to make this new technology more accessible than ever. Keep an eye out right here at Apple Chevy for all the news to come! And if you can't wait for the 2017 Chevy Bolt, check out the 2017 Chevrolet Volt!