The 2016 Chevy Midnight Edition Trucks Return for Their Finest Showing Yet!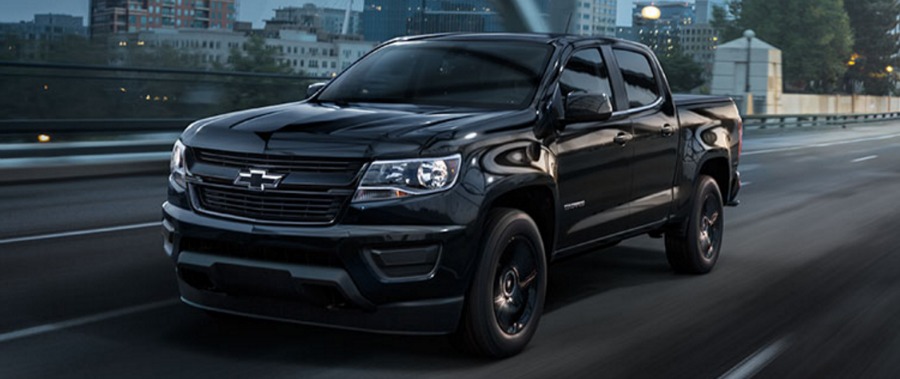 What is it about the 2016 Chevy Midnight Edition trucks that's keeping the popular special edition so high on the priority lists of both fans and critics lately? It's hard to pinpoint one particular characteristic, but one thing we can be sure of is that if the last year is taken as good evidence, then the enduring allure of these mysterious young trim packages isn't likely to lose its appeal soon. Fans will also be especially pleased to hear that General Motors has officially announced this season's return of the majestic Midnight Editions in an expanded offering, and in the spirit of evolution that underpins any successful legacy, the company hasn't resisted the good opportunity to make the 2016 Midnight Edition trucks bigger and better.
What's sure to be of particular interest to fans of the stylish package is the fact that Chevy has decided to expand the Midnight Edition treatment to its entire truck lineup. Now, the 2016 Chevy Colorado and both the Silverado 1500 and 2500 Heavy Duty models will each get a chance to step up to the Midnight level, which certainly goes to show that Midnight Edition probably isn't going anywhere soon. Generating a predictable amount of buzz and being quick to receive some solid praise from the automotive press, tantalizing samples of each were on display at this year's Chicago Auto Show last month.
With some great support from the popular Midnight Editions, Chevy has been taking some great leaps in terms of market share in the last year, and the company is proud to have led the truck segment for growth in 2015. With the Midnight Editions in high demand during this time, it's more than apparent that the phenomenon is carrying the package to a status well beyond that of most special edition vehicles, and Chevy is doing all it can to give them their due. With plenty to offer beyond the same old add-ons, we think there's plenty of good reasons to pick from when seeking the source of the Midnight Edition's unusual success.
The familiar, rough-and-ready upgrades can certainly be expected, along with some new fine-tuning to make the Midnights a more all-inclusive heavy duty affair this year. The 2016 models arrive with a full Z71 off-road package, a locking rear differential, extended skid plating, heavy duty DuraTrac tires, a high-quality spray bed liner, as well as plenty of styling upgrades including unique decals and matching black emblems, grille, and bumpers. With that just being a general overview, the list of considerate additions is evidence enough in itself that the Midnight Editions are much more than a gimmick.
If you've been thinking about a new truck recently, and looking for something that truly goes beyond the familiar standards at that, you can bet that there's plenty of evidence out there to show that the Chevy Midnight Editions are establishing a new standard in the segment. In terms of the already ever-reliable stable of Chevy trucks as well as the highly competitive modern truck segment, that's certainly not a small feat! Don't hesitate to reach out to us here at Apple Chevy to learn more about these excellent special offerings and check out our entire new Chevy truck inventory!