Benefits of Using the OnStar Guardian App with Your Chevy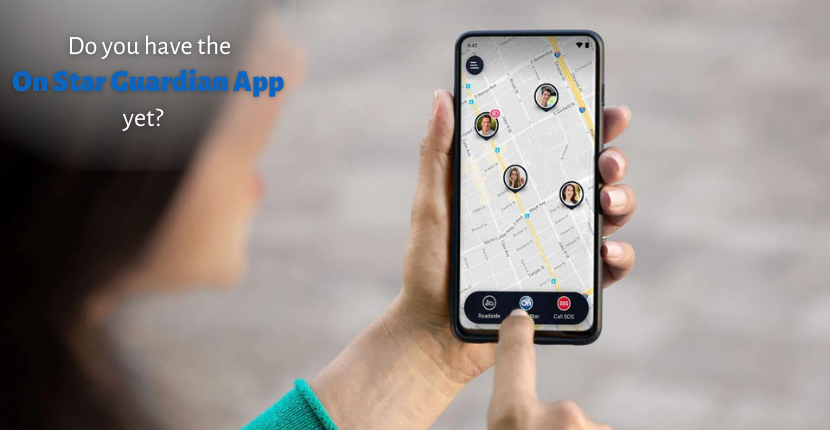 The OnStar Guardian App gives you safety services right on your phone. And now, you can use the OnStar Guardian app with your Chevy vehicle. The OnStar Guardian app is everywhere you need help, whether it's an emergency, roadside trouble, or just some reassurance that someone is looking out for you. Made to take care of you and your family, the app can be shared with up to seven loved ones. It's just family safety made simple. Learn more about the Chevrolet OnStar Guardian App now at Apple Chevrolet! 
What is OnStar Guardian App? 
The OnStar Guardian App is designed to give you safety services right at your fingertips. It can get you help in a crash right from your phone, share your location with loved one, and call roadside assistance for the road ahead. You can try the app for up to 3 months—after that, it's only $15 a month. If you're an OnStar Member with a Premium, Essentials or Safety & Security Plan, the app is included. Download from the Apple App Store or on Google Play today for 24/7 help for you and your family.
How Does the OnStar Guardian App Work? 
When you download the Chevrolet app OnStar, you'll have safety services right to your phone. These features include: 
Mobile Crash Response

: Whether you're driving a car or riding a motorcycle, you can get help in a crash. When the app detects a collision, it will alert an OnStar Emergency Advisor who will tell First Responders exactly where you are and what type of help you need.

Location Status

: When you opt in, you can let your loved ones know where you are. See the real-time location of people in your network, even get arrival and departure notifications, and save your favorite locations.

Roadside Assistance

: If your car or motorcycle runs out of gas or needs a tow—we're here to help. Follow the app's onscreen prompts, and we'll send help to get you back on your way.

Emergency Services

: Help if you feel unsafe or unsure. Push the app's red Emergency button for a 24/7 priority connection to an Emergency Advisor. Our Advisors are trained to assist with CPR, severe weather, childbirth, and more.
Visit Apple Chevrolet!
Looking for a Chevy dealer near me? At Apple Chevy, you can find new and used Chevys for sale, as well as receive excellent service for all of your automotive needs. While we are located in the beautiful suburb of Tinley Park, we serve residents throughout Cook County and the surrounding collar counties. We are the best choice when looking for a Chevy dealer near Orland Park and are proud to call those residents our customers. Visit us to get the OnStar Guardian app for your Chevrolet vehicle today!