Chevy Electric Pickup with 400-Mile Range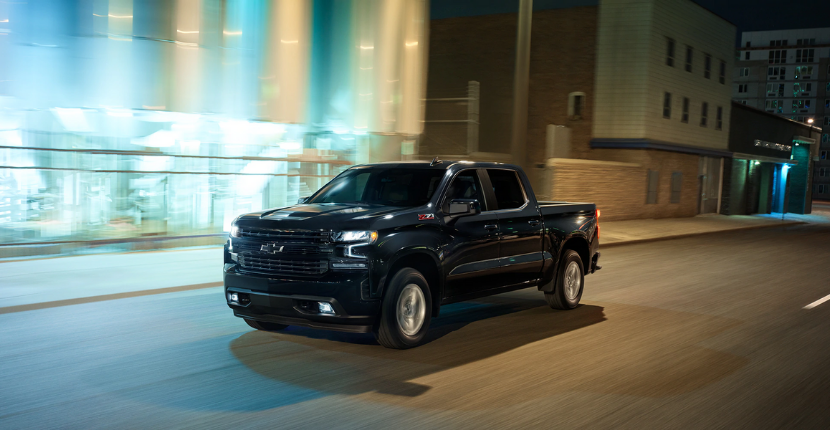 Recently, GM has announced an electric truck is in the works. Electric vehicles have been a focus for many auto brands, and they may just be the future of the auto industry. You can learn more about this all electric Chevy truck and other electric vehicles from GM below.
For 2023, GM wants to release a full-size electric truck. This truck will give you the power and capability you can expect from a truck with an all-electric powertrain. What is the electric pickup range? GM and Chevrolet are working to bring you an electric truck that offers you over 400-miles of driving on a single charge.
General Motors is working to create even more electric vehicles in the coming years. Not only are they creating a new Chevy electric truck, they are creating an electric full-size SUV. These vehicles are only part of the plan for GM to have 20 new electric vehicles for sale by 2023. How does GM plan to accomplish all of this?
According to the Detroit Free Press, "For example, GM said it has developed new battery modules, called Ultium, that will reduce the cost to make the batteries and help consumers afford EVs. GM has devised a flexible global platform, too, that allows it to make a variety of powerful EVs to meet all customer needs. They will have better charging time and give more vehicle range than current EVs do."
GM is working on their electric vehicles and electric vehicle technology so that they can bring you a full-size electric pickup truck, a Chevrolet electric SUV, and more.
Are you excited about the upcoming all-electric Chevy vehicles? GM is working to create more electric vehicles, and eventually, they will have a mostly electric lineup. Right now, you can check out the Chevy Bolt EV, which is a very affordable all-electric vehicle. The Chevy Bolt offers you a 200-horsepower engine, as well as an estimated 259-mile electric range. This vehicle is a great option for an electric vehicle right now, and Chevy will be bringing more electric vehicles your way soon.
If you want to check out current Chevy inventory like Chevy trucks and SUVs for sale, you can come down to Apple Chevy – your local Chevy dealership. Apple Chevy is a Chevy dealership near you, and we have full size SUVs for sale, as well as cars and trucks. Reach out to us today to learn more.