Chevy Gives the Colorado ZR2 Truck a Facelift for Spring 2017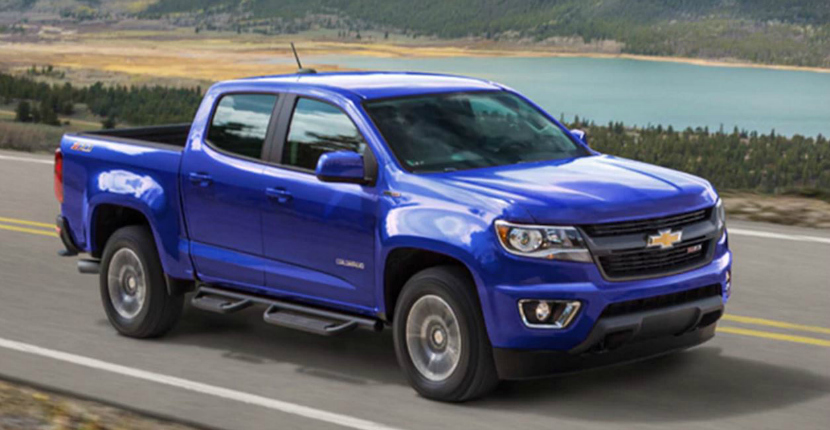 Even after all these years, Chevy continues to recognize the essential importance of innovation. This time around, the automaker has focused in on its midsize pickup segment for upgrades, improvements and revitalizing facelifts. Their first project has been a refresh of the Chevrolet Colorado ZR2.
The 2017 Chevrolet Colorado ZR2 may be smaller than the Ford F-150 Raptor, but it packs an even bigger punch when it comes to comfort, efficiency and power. The ZR2 comes standard with a 308-hp 3.6-liter V-6 engine, but those who don't need quite that much intensity under the hood can opt for the 186-hp 2.8-liter turbocharged diesel four-cylinder engine instead. Additional add-ons include a premium sound system, a bed-mounted spare-tire carrier, and a full-length vinyl floor in place of the standard carpet which can be added for no additional cost.
"[The] ZR2 is truly a segment of one and does everything well–from traversing heavy two-track trails to high-speed desert running and full-on rock crawling," said Sandor Piszar, Chevrolet Trucks' marketing director, in a recent interview. "We're thrilled to be able to offer it for more than $2,500 less than the next closest comparable vehicles. Taken in the context of serious off-roading, $2,000 will buy you 50 years of annual passes to Arches National Park in Moab, Utah."
The 2017 Chevy Colorado ZR2 is, to put it plainly, priced to move. This high-performance truck can be yours for a starting price of just $40,995 MSRP (including a $940 destination fee). For the price, you'll get a remarkable range of features including: class-exclusive front and rear locking electronic differentials, modified front and rear bumpers for better off-road obstacle clearance, exclusive ZR2 17×8-inch aluminum alloy wheels, a modified rear axle with a 3.42 ratio, and Off-Road Mode Technology.
Other standard features include a trailering package (which comes with a trailer hitch and a 7-pin connector), heated driver and passenger front seats, wireless phone charging and more. The 2017 ZR2 even comes with an 8-inch color touchscreen that allows you to stream all your favorite music directly from your Bluetooth devices.
"Some vehicles that consumers might cross-shop with the ZR2 can spec out as much as $26,000 more than our truck–or the price of a well-equipped 2017 Colorado. When you buy a ZR2 at the starting price of $40,995, you are getting all of the significant off-road technologies standard with the vehicle, as well as an eight-speed automatic transmission and a wealth of other features at no additional cost," Piszar said.
The 2017 Chevrolet Colorado ZR2 goes on sale this spring at Chevy dealers near you. If this remarkable truck sounds like the perfect vehicle for you, be sure to let us know at Apple Chevrolet so we can hook you up with one as soon as the ZR2 hits our lot.