What Is the Chevy Cares Program?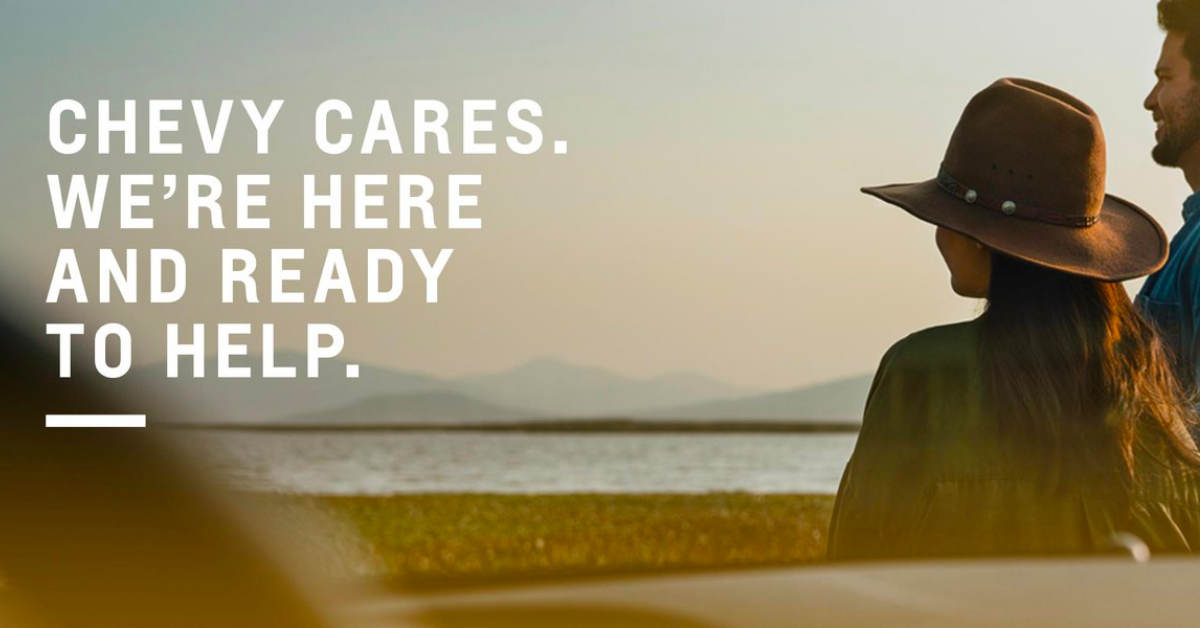 Chevrolet is more than a car company. It's a car company that cares. Chevrolet has been caring for over a hundred years. Why? Because caring matters. Because breast cancer won't cure itself. Because an active kid is a healthy kid. And because those who protect us deserve the best. Join Chevrolet dealers to continue the mission to create a better world. Learn more about Chevy cares at Apple Chevrolet Tinley Park today!
Chevrolet Helps Cancer Awareness 
At Chevrolet, we're committed to continuing an over-100-year legacy of caring. It's why we've supported the American Cancer Society Making Strides Against Breast Cancer program for 11 years in a row. It's why together with Chevrolet dealerships, employees and customers, Chevy contributed $1.7 million in 2021 alone and over $16.7 million to the cause so far. And it's why Chevy is dedicated to helping make it so that no one — from survivors to those currently undergoing treatment, including the estimated 290,560 people who will be diagnosed with invasive breast cancer this year — has to face breast cancer alone.  
Empowering Kids Through the Power of Play 
Youth sports aren't just about having fun and staying active. They also raise self-esteem, teach teamwork, and provide important life lessons. That's why we're dedicated to youth sports. From donating equipment and providing uniforms to sponsoring clinics and youth scholarships, we're here to help empower the next generation of Major League hopefuls — both on, and off, the field.
Where Everyone Has a Voice
Chevrolet believes our differences shape and strengthen us. Diversity, equity, and inclusion play a critical role in how we operate, and Chevy teamed up with a list of organizations that share its goal of creating a culture in which everyone feels heard and represented. Through donations, content creation, and additional initiatives, Chevy strives to support diversity, equity, and inclusion in everything we do.
Apple Chevy Cares
At Apple Chevy, we hold many of the same values as the Chevy Cares program. That's why we've contributed to charitable events in our local community. For example, we recently participated in a Military Care Package event, hosted USO BBQ For The Troops to raise awareness and funds for local troops and their families, and contributed to an American Red Cross blood drive. 
Visit Apple Chevrolet!
Looking for a Chevy dealer near me? At Apple Chevy, you can find new and used Chevys for sale, as well as receive excellent service for all of your automotive needs. While we are located in the beautiful suburb of Tinley Park, we serve residents throughout Cook County and the surrounding collar counties. We are the best choice when looking for a Chevy dealer near Orland Park and are proud to call those residents our customers. Visit us to learn more about Chevy Cares now!