2024 Chevrolet Camaro Farewell Special-Edition Package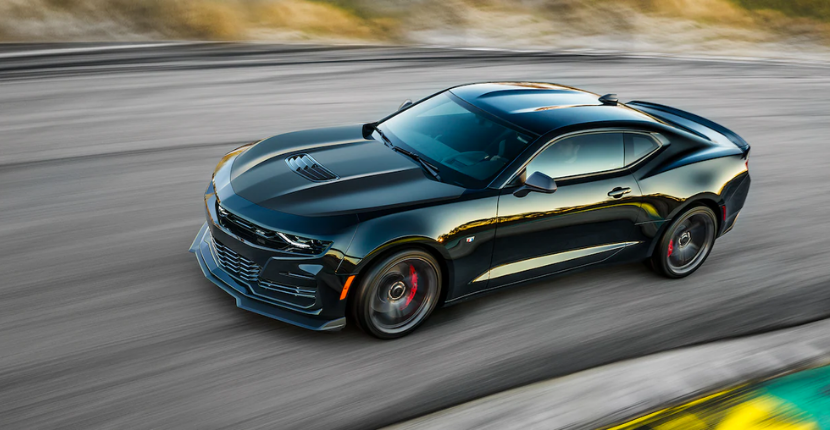 General Motors recently announced that it's retiring the Chevrolet Camaro in the next few years. GM is working towards a huge company-wide transition toward electric vehicles, hoping to go all-electric by model year 2035. It will phase out the Chevy Camaro, but it will first send it off with a Camaro farewell special-edition package for the 2024 model year. Although the Camaro phase-out will be the end of an era, sports car enthusiasts can look forward to the new electric muscle car replacement. To find out more about the special edition Camaro, visit us at Apple Chevrolet today!
Retiring the Camaro 
Unfortunately, the Camaro is on its way out. That means there won't be a redesign for a seventh generation Camaro. Sports car enthusiasts can rest assured knowing that the sixth generation Camaro remains available for customers, even though GM is sunsetting the Alpha platform where the Camaro sits. Chevrolet has indicated they will keep the two-door Camaro coupe and convertible around until 2024, when it will be officially retired. Keep in mind that GM has a long transition window for electric vehicles, so it won't be entirely getting rid of gas-powered vehicles for the time being. 
Camaro's Farewell Edition
Chevrolet plans to release a special-edition Farewell package for the 2024 Camaro to retire the Camaro while honoring its enduring legacy. The collector's edition is expected to be available across various trim levels, including the LT, LT1, SS, and ZL1. However, Chevrolet may only release 2,000 units, so it will have limited availability. All indications are that the Camaro will offer 650 horsepower, along with its historic muscle. The edition package is likely to feature interior and exterior design upgrades meant to send off the final Camaro in style. 
Hints at the Camaro's Replacement 
Chevrolet has hinted that the Camaro's replacement will be a "performance" electric sedan, meaning Chevy isn't abandoning muscle cars altogether. The main difference here is that Chevrolet's four-door performance vehicle will be electric, which has many great benefits for customers. It is likely that the electric sedan will feature GM's Ultium battery tech, currently available in the GMC Hummer EV pickup, which has available 1,000 horsepower and is compared to a Porsche in its quickness reaching 60 mph. All of this guarantees that going electric won't mean sacrificing power or performance. 
Visit Apple Chevrolet!
Looking for a Chevy dealer near me? At Apple Chevy, you can find new and used Chevys for sale, as well as receive excellent service for all of your automotive needs. While we are located in the beautiful suburb of Tinley Park, we serve residents throughout Cook County and the surrounding collar counties. We are the best choice when looking for a Chevy dealer near Orland Park and are proud to call those residents our customers. Visit us to learn more about the Camaro Farewell package now!