The Tornado That Showcased the Chevy Silverado's Reliability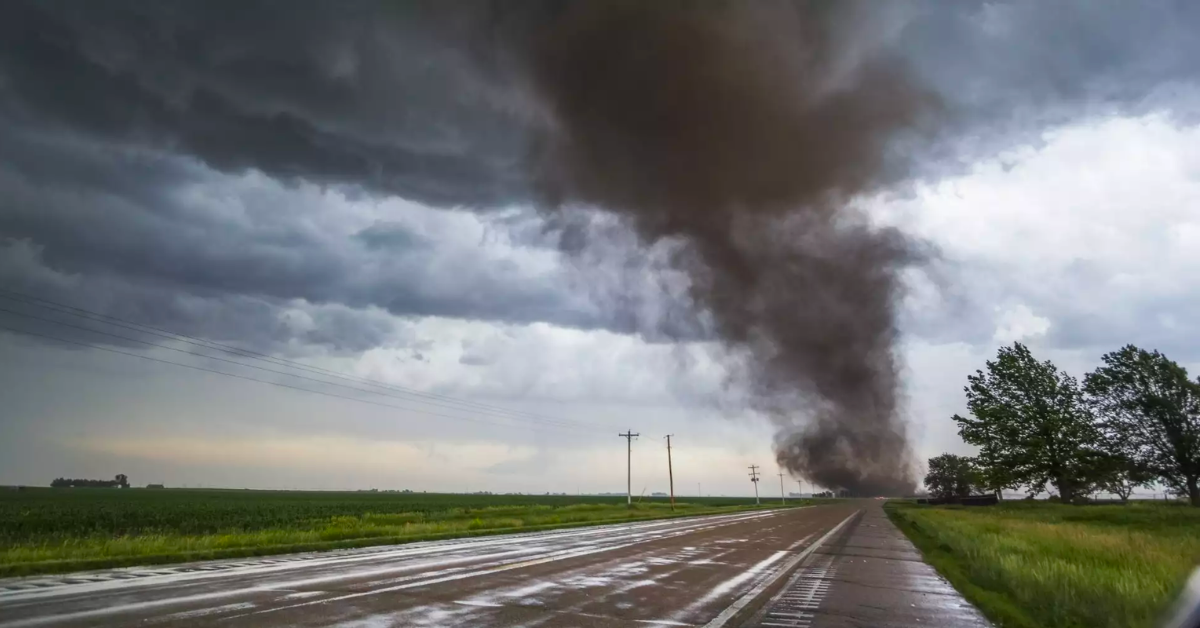 The Chevrolet Silverado weighs half a ton and boasts of an assortment of excellent powertrain offerings. As one of the most widely respected full-size pickup trucks, the Silverado is packed with amazing features and has the capability to meet all your truck needs. The pickup was recently showcased when a teen driver and his Silverado were caught in a tornado. To see for yourself why the Silverado beats out all other pickup trucks in reliability, visit Apple Chevrolet!
Surviving a Tornado in a Silverado
A 16-year-old driver filmed viral footage of being in his Silverado during a highly-dangerous tornado. The tornado was registered as an EF-2, with winds of up to 130 mph, that traveled 14 miles from its origin point. He described the Silverado as being "like a rock," keeping him safe from any serious injury during the natural disaster. He only had a few cuts on his left arm and some soreness. 
Being in the Silverado probably saved his life. The teen driver said, "I wasn't scared that much, but it was a shocking moment for me." While his truck was unfortunately too damaged by the tornado to continue driving, a local Chevrolet dealership donated a new 2022 Silverado pickup for the teen driver to replace the tornado-ravaged vehicle. 
The Silverado's Well-Established Reliability 
Auto industry experts and truck owners alike agree that the Chevrolet Silverado is one of the most reliable, long-lasting trucks available on the market right now. Well taken care of, Silverados are expected to last 200,000 miles. For many drivers, that's over 20 years of use! Even if it's not in perfect condition, the Silverado is expected to reach over 150,000 miles—about 10 years of driving. The amazing value of the Silverado is clear: it will last a long time for a great price!
The Silverado Offers What No Other Pickup Can
The Silverado pulls up ready to work. It gives you the flexibility you need with plenty of trims, cab, and trailer options plus tons of amazing features. It offers two heavy-duty powertrain options, innovative towing technologies, and a large and functional Durabed. The pickup's towing capacity is 13,400 pounds when paired with the RST Trim and 6.2L V8 engine. And whatever the job, there are five unique trim levels ready to match your needs. 
Visit Apple Chevrolet!
At Apple Chevy, you can find new and used Chevys for sale, as well as receive excellent service for all of your automotive needs. While we are located in the beautiful suburb of Tinley Park, we serve residents throughout Cook County and the surrounding collar counties. We are the best choice when looking for a Chevy dealer near Orland Park and are proud to call those residents our customers. Visit us to see the Silverado's impressive reliability or schedule your test drive today!